From mount Kilimanjaro, Africa's highest mountain and the world's highest free standing mountain, to Ngorongoro Crater, the largest unflooded and unbroken caldera in the world, to Zanzibar Island, the beautiful spice Island loaded with unique culture and amazing pristine beaches, Tanzania has got some of the best attractions anywhere in the world. But with so many treasures to explore in the country, where shall we begin?   Here are our favorite places to visit in Tanzania...
---
#1 - Serengeti National Park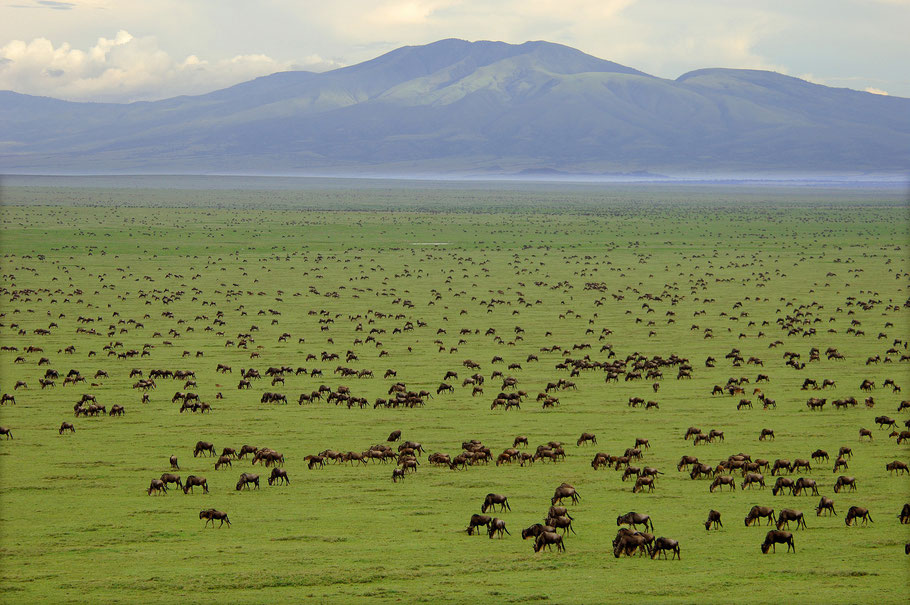 Serengeti National Park is undoubtedly the best-known wildlife sanctuary in the world, unequalled for its natural beauty and scientific value, it has the greatest concentration of plains game in Africa. It is home to the greatest wildlife spectacle on earth - the great migration of wildebeest and zebra. The resident population of lion, cheetah, elephant, giraffe, and birds is also impressive.
---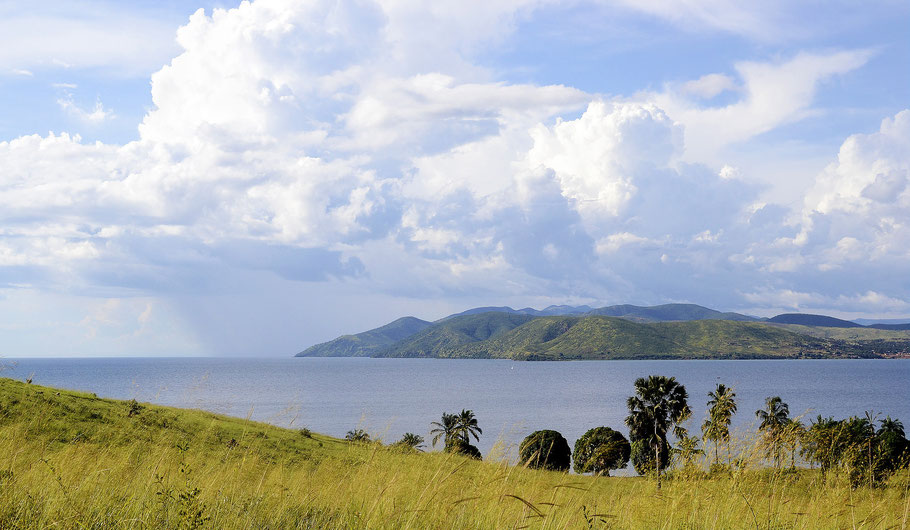 Lake Tanganyika is the world's longest (660km), deepest in Africa and second-deepest in the world (more than 1436m) and second-largest (by volume) freshwater lake. At somewhere between nine and 13 million years old, it's also one of the oldest. Thanks to its age and ecological isolation it's home to an exceptional number of endemic fish, including 98% of the 250-plus species of cichlids. Cichlids are popular aquarium fish due to their bright colours, and they make Tanganyika an outstanding snorkelling and diving destination.
---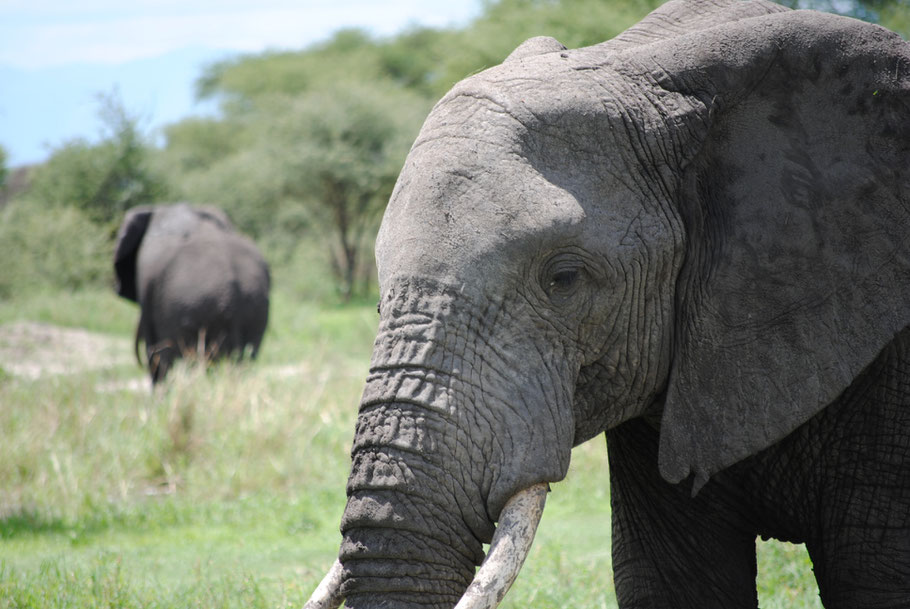 Selous Game Reserve is Africa's largest game reserve and one of favourite game viewing areas in Africa. Covering 50,000 square kilometres, is amongst the largest protected areas in Africa and is relatively undisturbed by human impact.
Africa's largest and oldest game reserve is one of its most scenic wildlife destinations; the Selous is utterly beautiful. The beauty of the park is matched by the quality of a safari here; boating, walking and fly camping compliment standard game driving in thriving wildlife areas.
---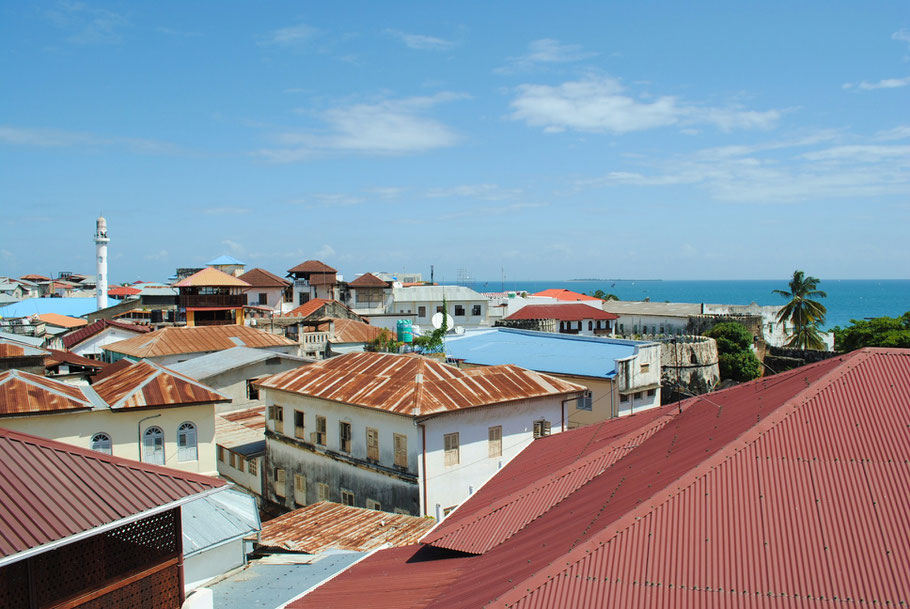 Known as the Spice Island, the beautiful island of Zanzibar on Africa's east coast is bursting with culture and history, seemingly at odds with its idyllic geography of white-sand beaches with palms swaying lazily in the sea breeze. Together this makes Zanzibar a fabulous place to explore as well as a dream to relax and unwind.
---
#5 - Kilimanjaro Mountain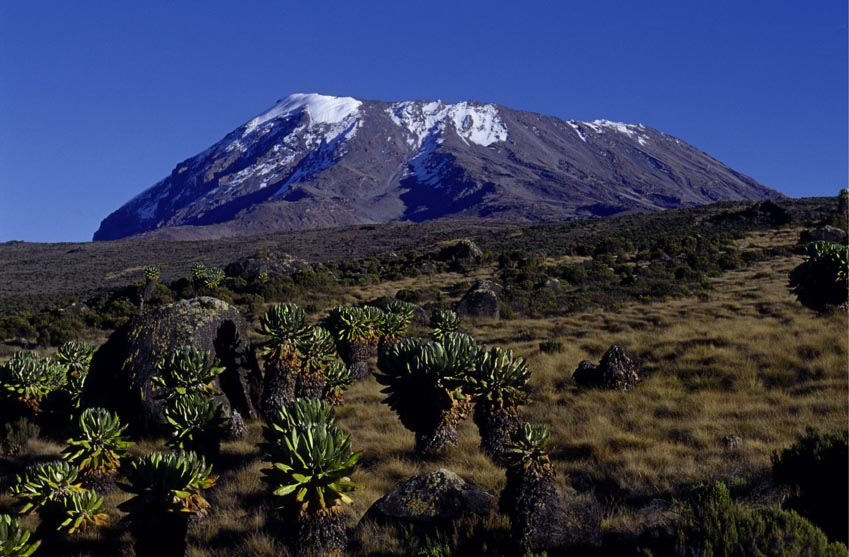 At 5896m Mt Kilimanjaro, Africa's highest mountain and one of the continent's magnificent sights, It has three main volcanic peaks, Kibo, Mawenzi, and Shira. The name itself "Kilimanjaro" is a mystery wreathed in clouds. It might mean Mountain of Light, Mountain of Greatness or Mountain of Caravans.
Kilimanjaro, by any name, is a metaphor for the compelling beauty of East Africa. When you see it, you understand why. Not only is this the highest peak on the African continent; it is also the tallest free-standing mountain in the world, rising in breathtaking isolation from the surrounding coastal scrubland – elevation around 900 metres – to an imperious 5,895 metres (19,336 feet).
---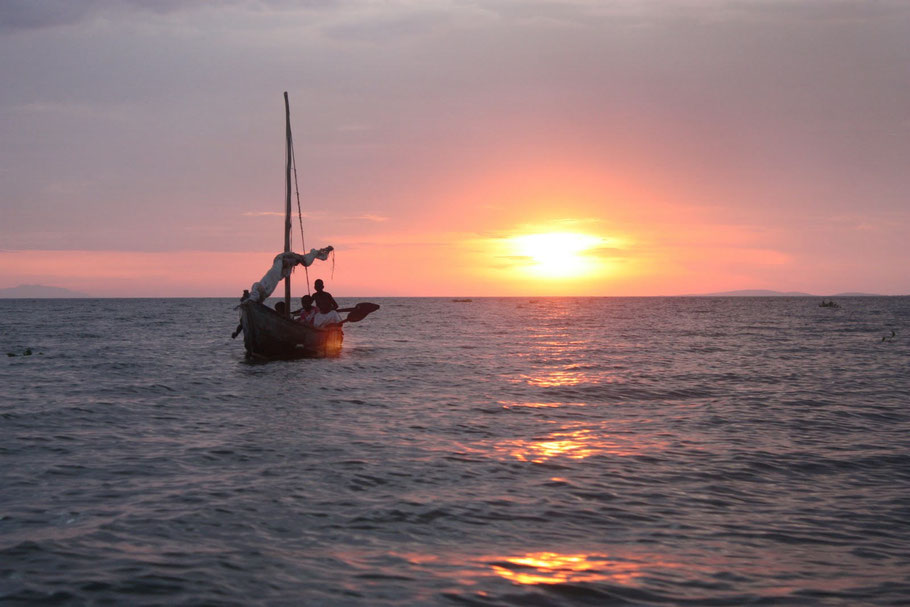 With a surface area of 68,800 sq km (26,600 sq mi), Lake Victoria is Africa's largest lake. In addition, it's the largest tropical lake in the world, and the planet's second largest freshwater lake. Only North America's Lake Superior is large.
Formerly known to the Arabs as Ukerewe, the lake was named by the British explorer John Hanning Speke in honour of Queen Victoria of England.
---
#7 - Kitulo National Park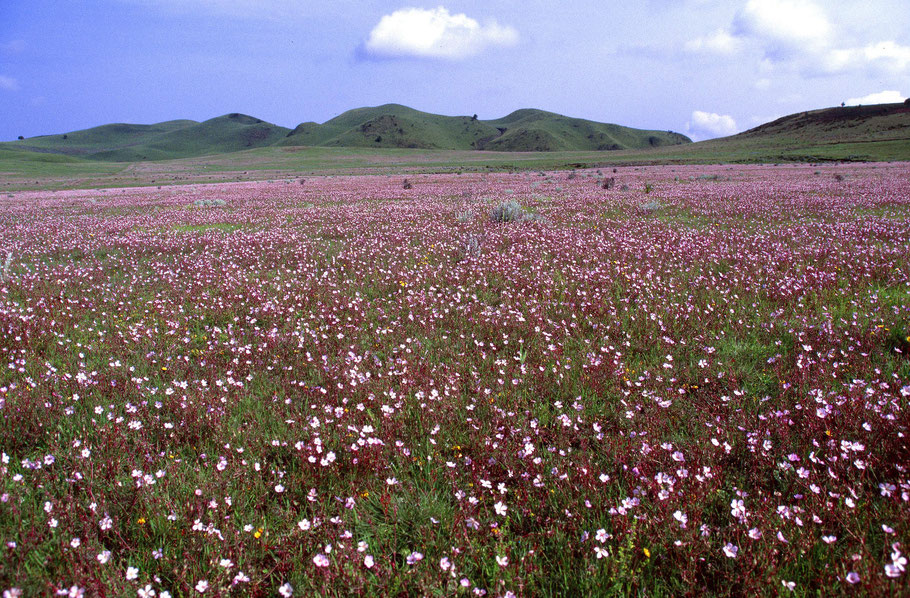 Locals refer to the Kitulo Plateau as Bustani ya Mungu – The Garden of God – whereas botanists have dubbed it the Serengeti of Flowers, host to 'one of the great floral spectacles of the world'.
Kitulo is indeed a rare botanical marvel, home to a full 350 species of vascular plants, including 45 varieties of terrestrial orchids, which erupt into a riotous wildflower display of breathtaking scale and diversity during the main rainy season of late November to April.
---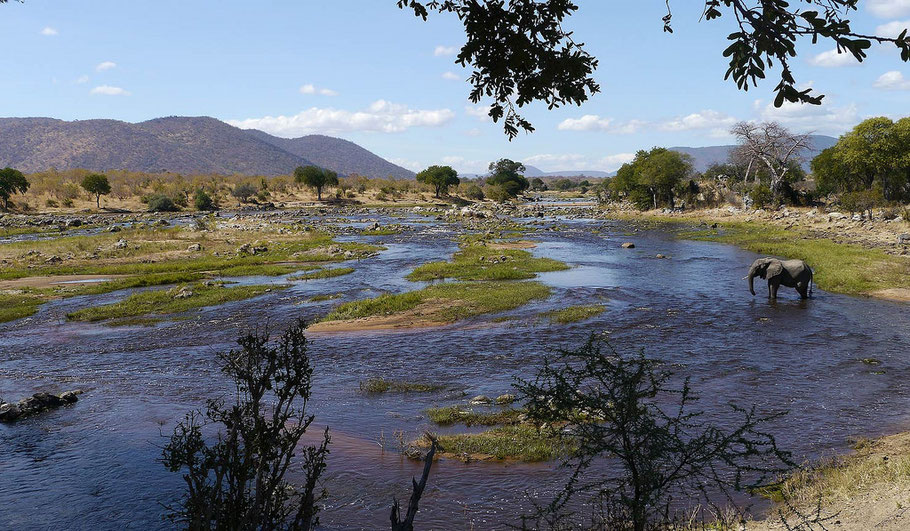 Ruaha National Park is one of the few Tanzania's famous wilderness area where one can have a rare experience of game viewing spiced up by the fascinating landscape. The park is rich of plants and animals such as Greater Kudu (Tragelaphus strepsiceros) which can not be found in any other national park. The park boasts of her almost untouched and unexplored ecosystem, making visitors' safari experience very unique.
---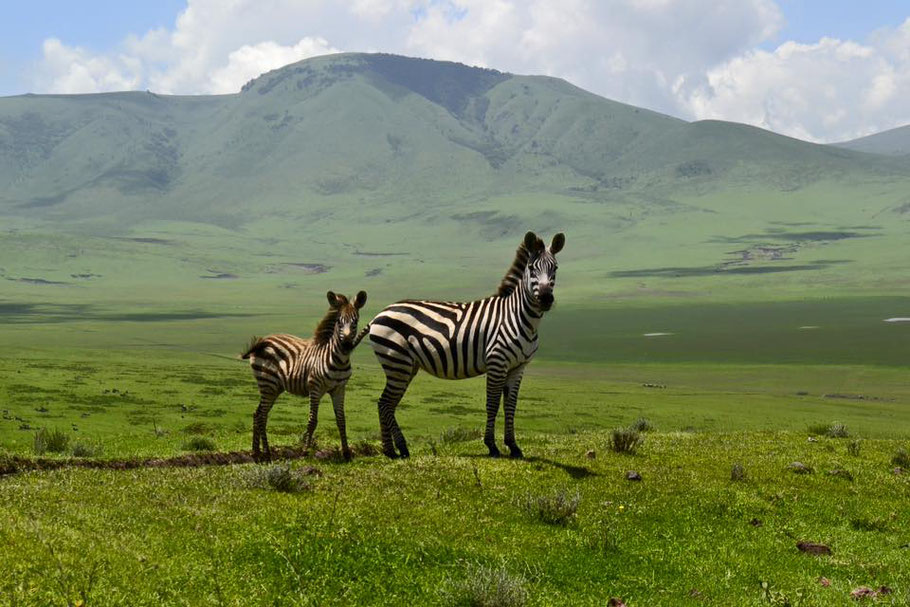 The Ngorongoro Crater is a deep, volcanic crater, the largest un flooded and unbroken caldera in the world. About 20kms across, 600 meters deep and 300 sq kms in area, the Ngorongoro Crater is a breathtaking natural wonder.
The Ngorongoro Crater is the world's largest intact volcanic caldera.  Forming a spectacular bowl of about 265 square kilometres, with sides up to 600 metres deep; it is home to approximately 30,000 animals at any one time. The Crater rim is over 2,200 metres high and experiences its own climate.  From this high vantage point it is possible to make out the tiny shapes of animals making their way around the crater floor far below.  Swathes of cloud hang around the rocky rim most days of the year and it's one of the few places in Tanzania where it can get chilly at night.
---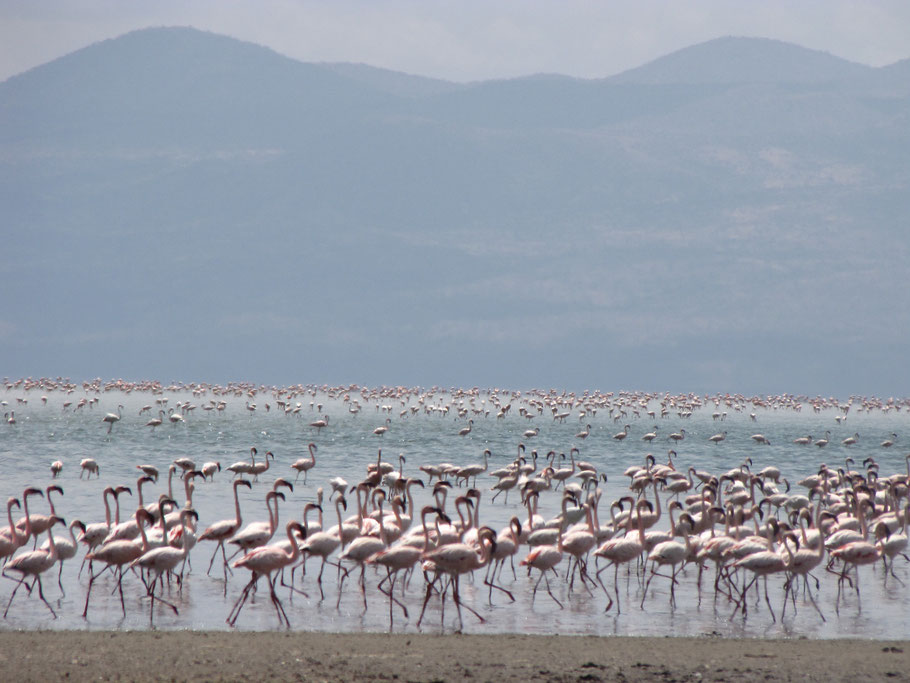 A soda lake at the base of the active Ol Donyo Lengai volcano, the area around Lake Natron is often described as having a desolate and almost lunar beauty. Lake Natron is found in the northern part of Tanzania. Nearest towns to Lake Natron are Arusha in Tanzania and Magadi in Kenya. It is the most important breeding site for Lesser Flamingos in the world.
East Africa has 1.5-2.5 million Lesser Flamingos, representing three-quarters of the world population and most of them are hatched at Lake Natron.  Food is plentiful, nesting sites abound – and above all, the lake is isolated and undisturbed.
---
---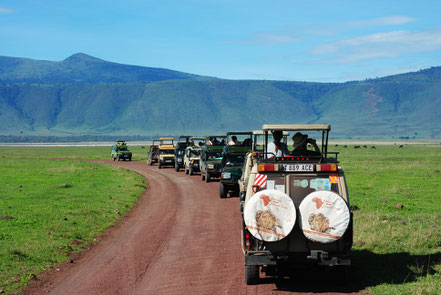 Your Ultimate Guide To Dar es Salaam Travel & Tour Operators: Discover the land of Kilimanjaro, Zanzibar and Serengeti from Dar es Salaam! Here, we've narrowed some of the best Dar es Salaam's travel and tour operators for available itineraries... More
---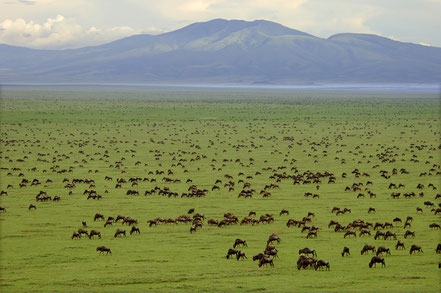 Tanzania's UNESCO World Heritage Sites: Among African countries, Tanzania's tally of seven UNESCO World Heritage Sites is exceeded only by Ethiopia and South Africa. Five of these - Ngorongoro, Kilimanjaro, Selous, Serengeti and Zanzibar Stone Town - are household names... More
---