Among African countries, Tanzania's tally of seven UNESCO World Heritage Sites is exceeded only by Ethiopia and South Africa. Five of these - Ngorongoro, Kilimanjaro, Selous, Serengeti and Zanzibar Stone Town - are household names...
---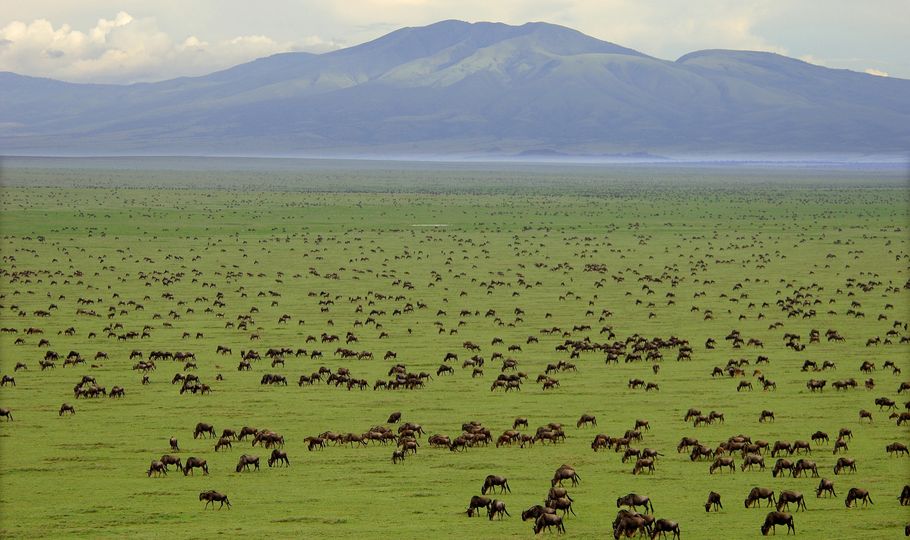 The Serengeti National Park is Tanzania oldest park and covers 5,700 sq miles, (14,763 sq km). The Park is undoubtedly the best-known wildlife sanctuary in the world and has the greatest concentration of plains game in Africa. The Serengeti  is most famous for its great migration, an annual migration of over one million white bearded (or brindled) wildebeest and 200,000 zebra.
---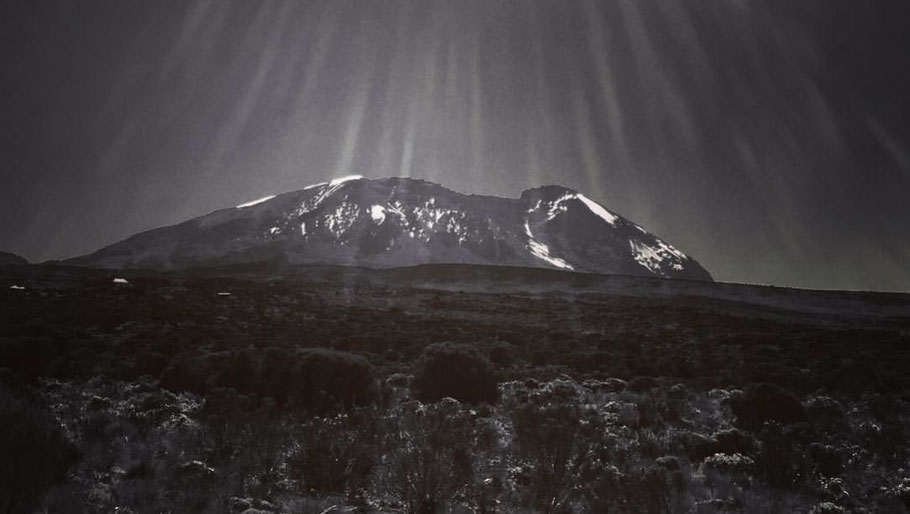 At 5896m Mt Kilimanjaro is not only the highest peak on the African continent, it is also the tallest free-standing mountain in the world. Kilimanjaro is one of the world's most accessible high summits, with climbers reaching the crater rim with little more than a walking stick, proper clothing and determination.
---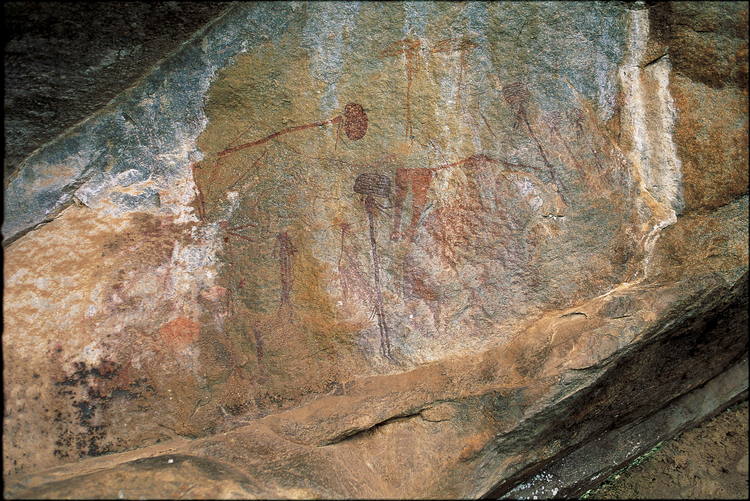 The Kondoa rock art site is a series of caves carved into the side of a hill looking out over the steppe. The site has a spectacular collection of images from over 150 shelters depicting elongated people, animals, and hunting scenes. Today many of the shelters are still considered to have ritual associations with the people who live nearby, reflecting their beliefs, rituals and cosmological traditions (Photo Credit: UNESCO)
---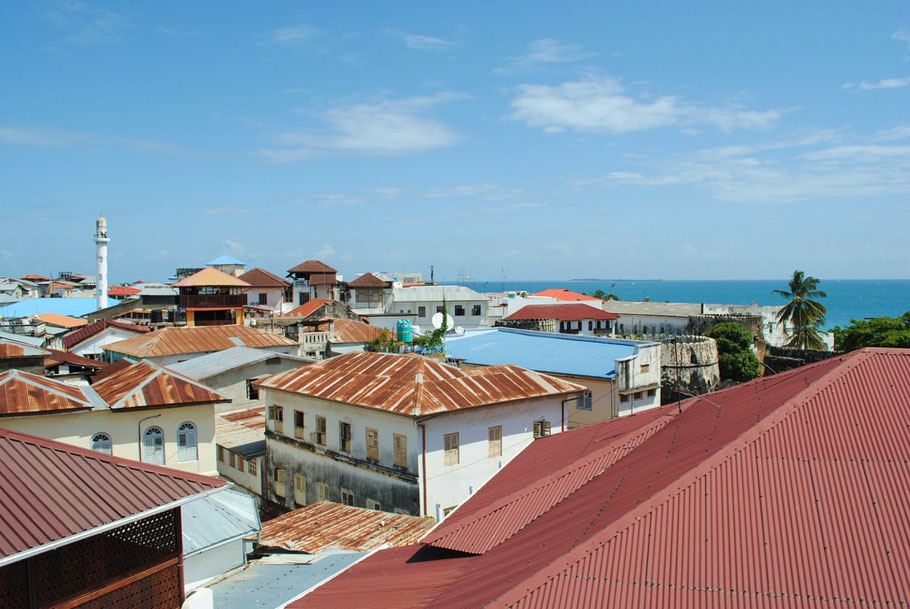 Stone Town is the old part of the beautiful Island of Zanzibar. Justification for the inscription, includes its rich cultural fusion and harmonization; its great symbolic importance in the suppression of slavery; and the intense seaborne trading activity between Asia and Africa, which is illustrated today in the exceptional architecture and urban structure of the Stone Town.
---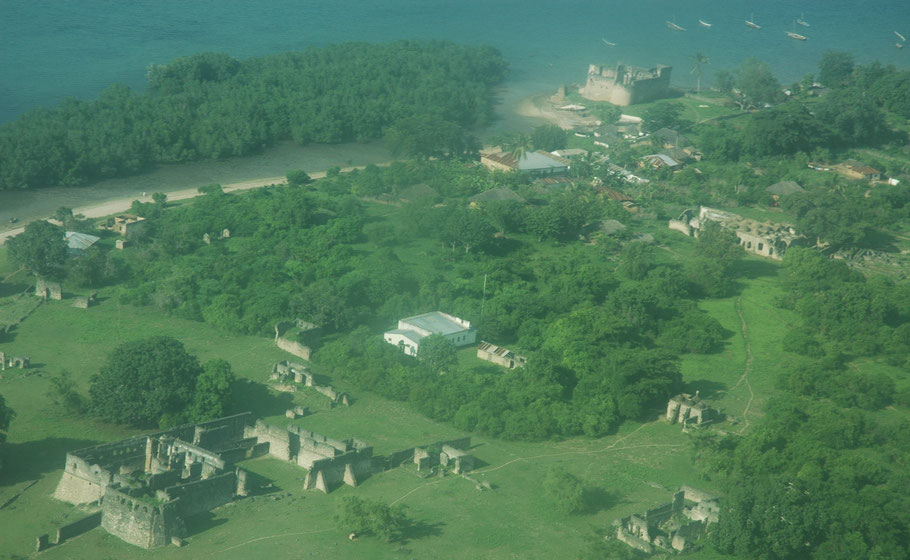 Ruins of Kilwa Kisiwani and Ruins of Songo Mnara
From the 13th to the 16th century, the merchants of Kilwa dealt in gold, silver, pearls, perfumes, Arabian crockery, Persian earthenware and Chinese porcelain; much of the trade in the Indian Ocean thus passed through their hands. Noted visitor sites include the Great Mosque, the Mkutini Palace and some remarkable ruins. (Photo Credit: UNESCO)
---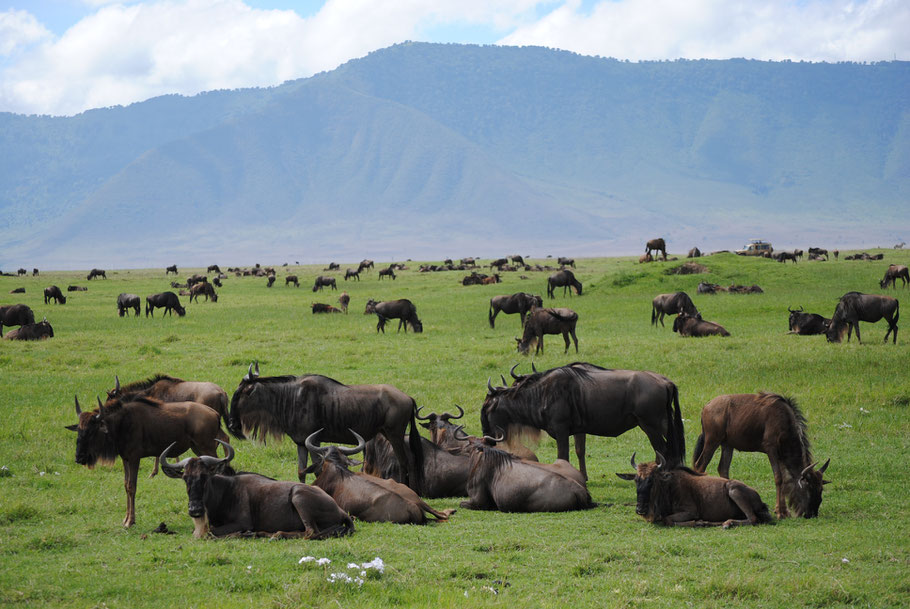 The Ngorongoro Conservation Area
The jewel in Ngorongoro's crown is a deep, volcanic crater, the largest un flooded and unbroken caldera in the world. About 20kms across, 600 meters deep and 300 sq kms in area, the Ngorongoro Crater is a breathtaking natural wonder. It is home to approximately 30,000 animals at any one time, is said to have the highest density of wildlife in Africa.
---

The Selous Game Reserve covers a total area of 54,600 km (21,081 square miles) and is one of the largest fauna reserves of the world. It was designated a UNESCO World Heritage Site in 1982 due to the diversity of its wildlife and undisturbed nature. Selous Game Reserve is Africa's largest game reserve and one of favourite game viewing areas in Africa. 
---
---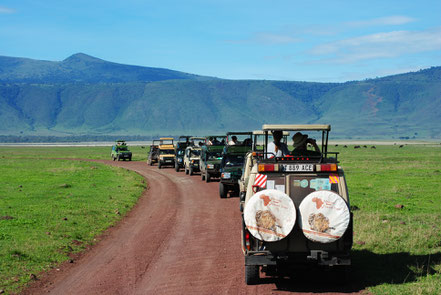 Your Ultimate Guide To Dar es Salaam Travel & Tour Operators: Discover the land of Kilimanjaro, Zanzibar and Serengeti from Dar es Salaam! Here, we've narrowed some of the best Dar es Salaam's travel and tour operators for available itineraries... More
---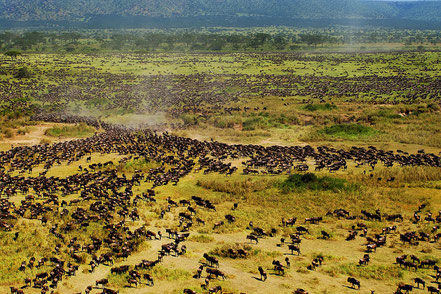 10 Best Places To Visit In Tanzania: From mount Kilimanjaro, Africa's highest mountain and the world's highest free standing mountain, to Ngorongoro Crater, the largest unflooded and unbroken caldera in the world, to Zanzibar Island... More
---