If you need a beach getaway, these sandy resorts, bars, clubs and restos in Dar-es-Salaam and the surrounding areas are perfect for seaside drinks, meals, siestas, water sports and more...
---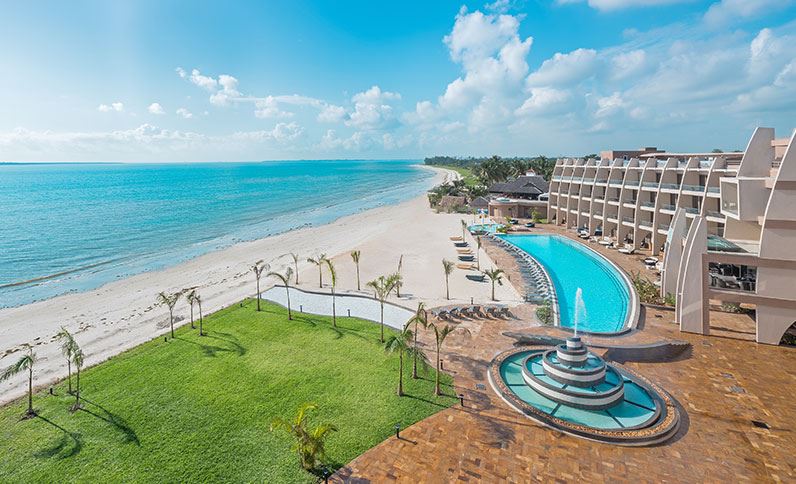 Ramada Resort Dar es Salaam: Escape to a relaxing beachfront retreat at Ramada Resort Dar es Salaam. Offering modern amenities, a private beach, stylish event venues, and a Jangwani Beach location, This luxurious resort is the ideal destination for business and leisure travelers alike. Most rooms have balconies that offer a spectacular ocean view, and the hotel has one of the most unique swimming pools in the region... More
---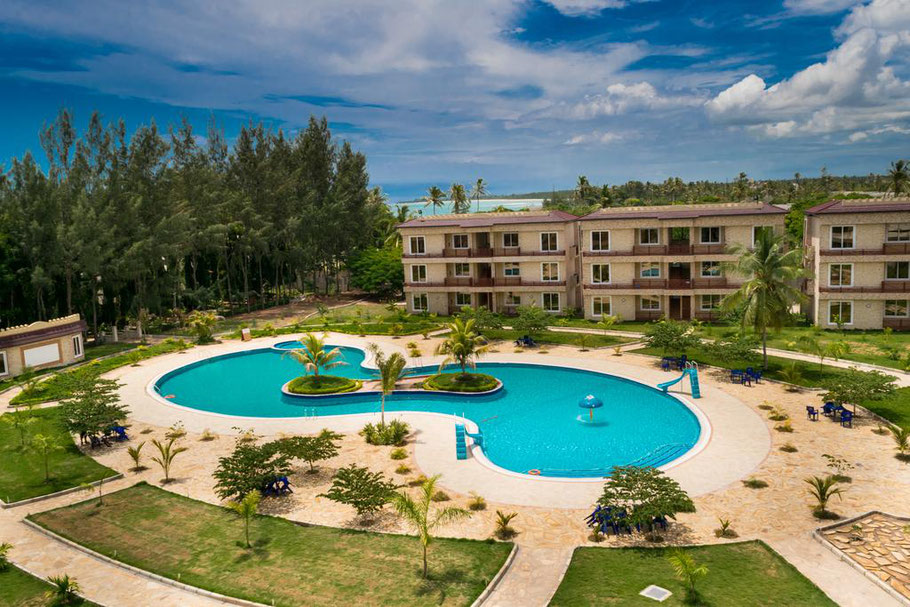 Sunrise Beach Resort: Sunrise Beach Resort is located in Kigamboni, which is between the city center of Dar es Salaam and the airport.
The hotel is 8 Km from the Ferry, 11 Km from Dar es Salaam city center, while the airport is about 15 km from the hotel. The hotel is overlooking the fantastic views of the Indian Ocean and facing Sinda Island, which is about 25 min by boat... More
---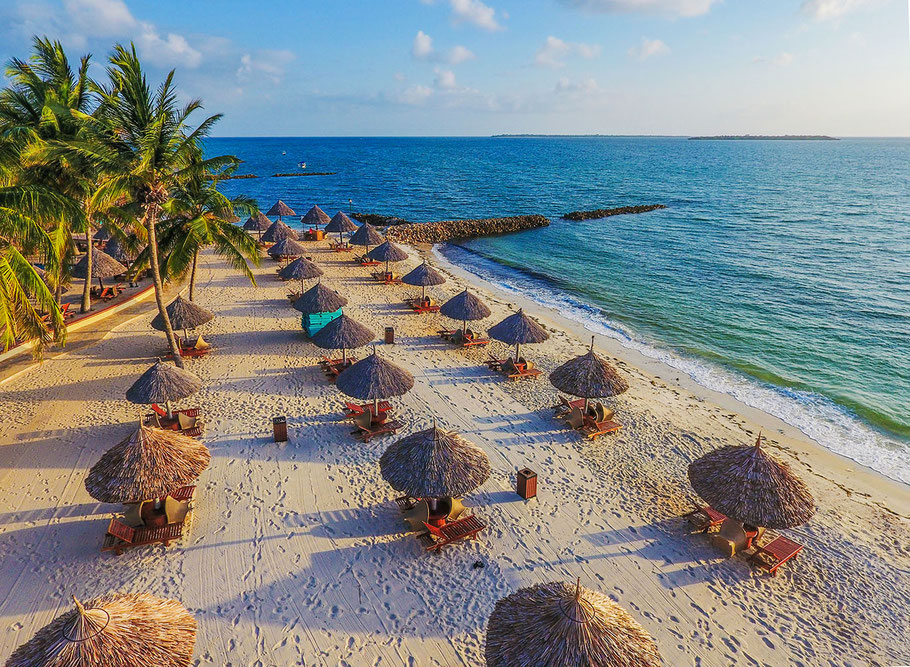 White Sands Hotel: The White Sands Resort and Conference Centre is situated on an idyllic private beach, just 25km north of Dar es Salaam and Julius Nyerere International Airport. Dar es Salaam means 'abode of peace' and it is no surprise that guests start to relax and feel at peace as soon as they enter the reception of the White Sands Resort and Conference Centre. The resort is on Mbezi Beach, one of the long white sandy beaches that makes Tanzania a haven for beach lovers. The decor contributes to the feeling of being in paradise... More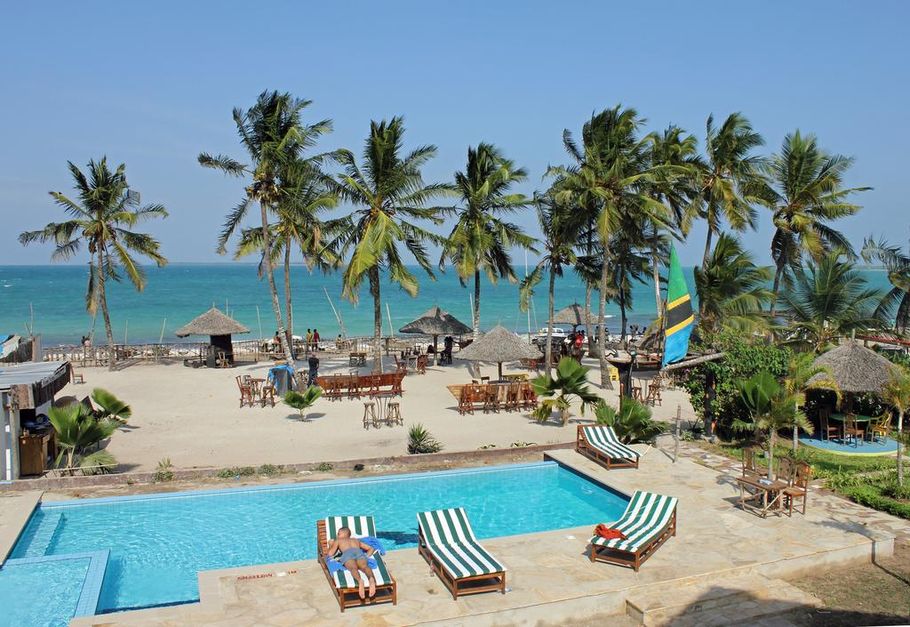 Villa Dahl Beach Resort: Villa Dahl Beach Resort is located at the south beaches of Dar es Salaam at the Kigamboni peninsula. Many people claim that Villa Dahl is located, on the best part, of the best beach in Dar es Salaam. We can only agree when we look at the beach and the palm trees, with the remote view of the paradise Island of Sinda... More
---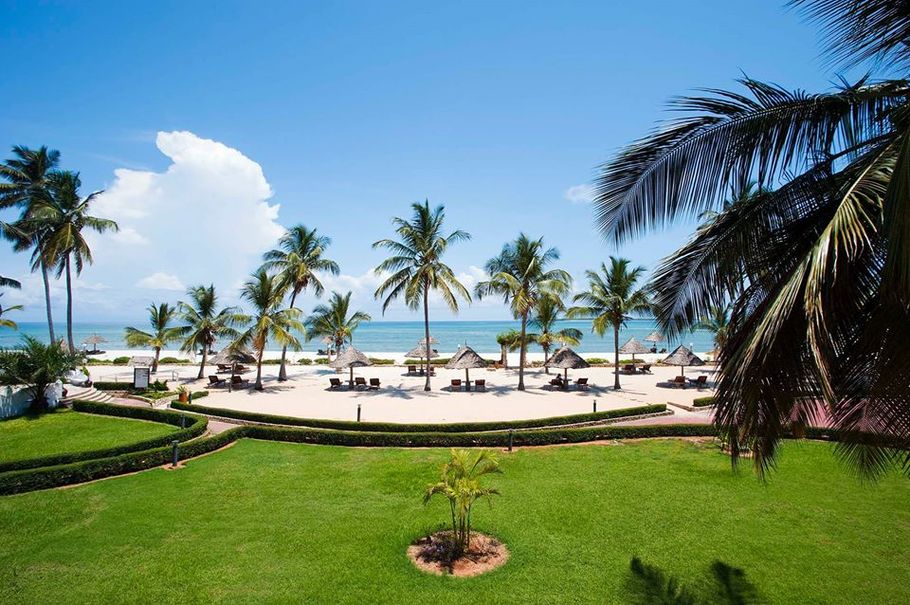 Wellworth Kunduchi Beach Hotel: Plunge into the pool, take a tour to the Kunduchi ruins or simply play beach football, Kunduchi Beach hotel has endless opportunities of entertainment. You can also swoop over to the Go-kart arena or take a boat ride to the neighboring island. We're here to keep you smiling. From indoor games to outdoor sports, experience leisure facilities that are quite simply, second to none... More
---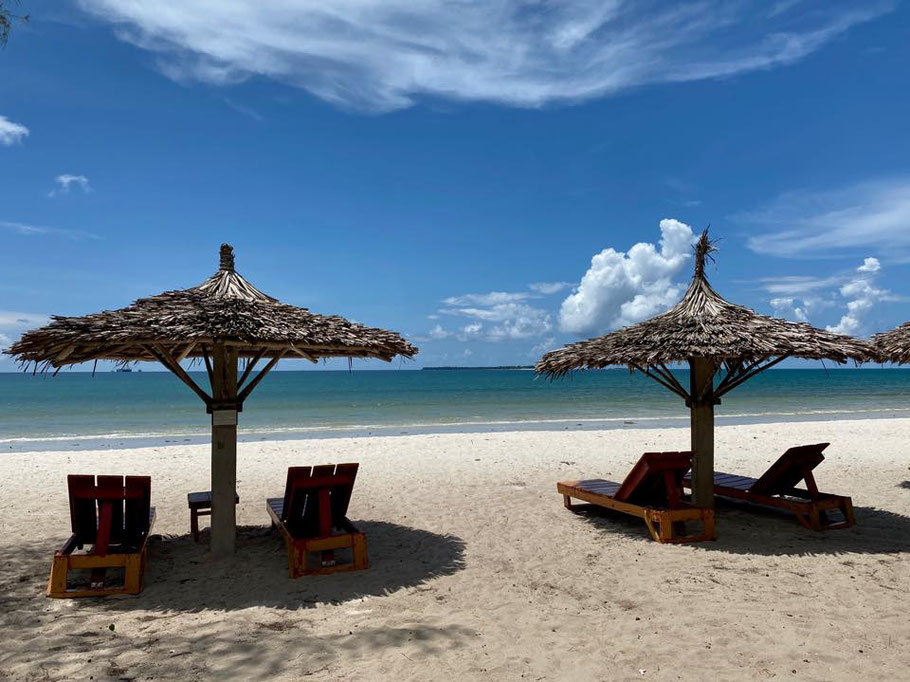 Kipepeo Beach & Village: Kipepeo Beach & Village with on-site restaurant, bar and  lounge areas are situated on one of Dar Es Salaam's best beaches with unique Garden Chalets set back in the dense indigenous bush, these are elevated to take advantage of the cool ocean breezes. Each chalet has a private shower and toilet and an ocean facing balcony with a hammock... More
---
---