Take a look at our best things to see and do in Dar-es-Salaam. From visiting Dar-es-Salaam's vibrant markets to discovering most beautiful beaches and all that's in between...
---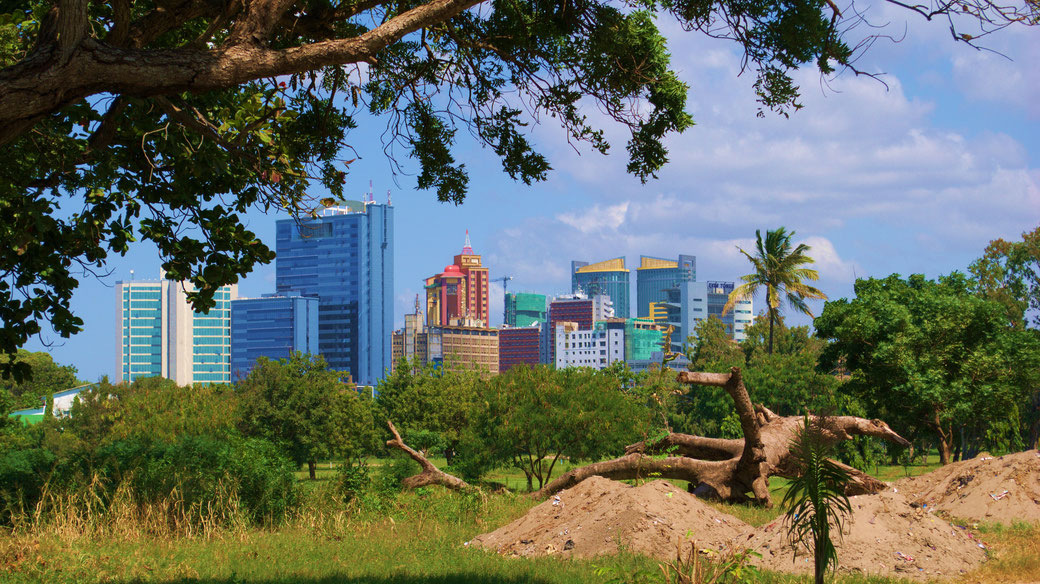 Step Into Tanzania's Past and Future In Downtown Dar-es-Salaam: Dar es Salaam's amazing tale tells of a once sleepy fishing village that transformed into a proudly modern African metropolis today. 
From Swahili culture heritage, to colonial era buildings and monuments, to modern and contemporary skyscrapers,  Dar es Salaam's city center has enough to tell over the country's past history and its glorious future.
---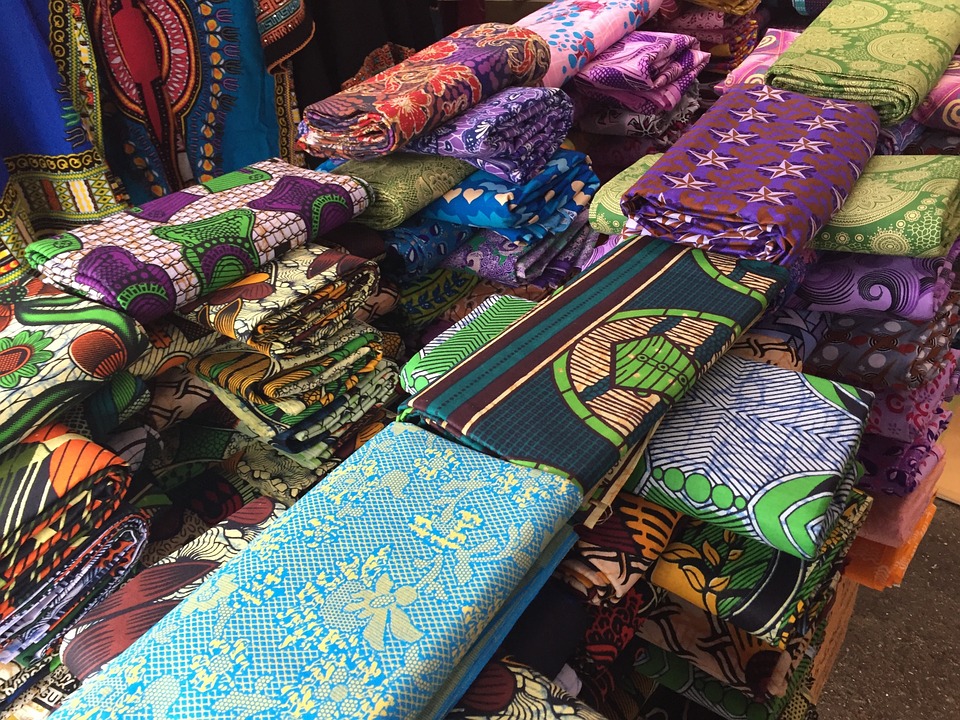 Lose Yourself For Hours In Kariakoo:  During German colonila rule, a formal African township was created in the Kariakoo area according to the general segregationist strategy being applied in East Africa. Concrete houses were built to accommodate the African people, and the market was established at the same time. With the advent of the First World War and the British capturing of Dar es Salaam in 1916 the opening of the market was delayed.
The British used Kariakoo as a headquarters for the Carrier Corps, hence the name Kariakoo. And, in 1923 the market built by the Germans finally began to function. In 1970s the Kariakoo market was substantially restructured to its present form. Today, Kariakoo market is East and Central Africa's largest and most chaotic market area.
---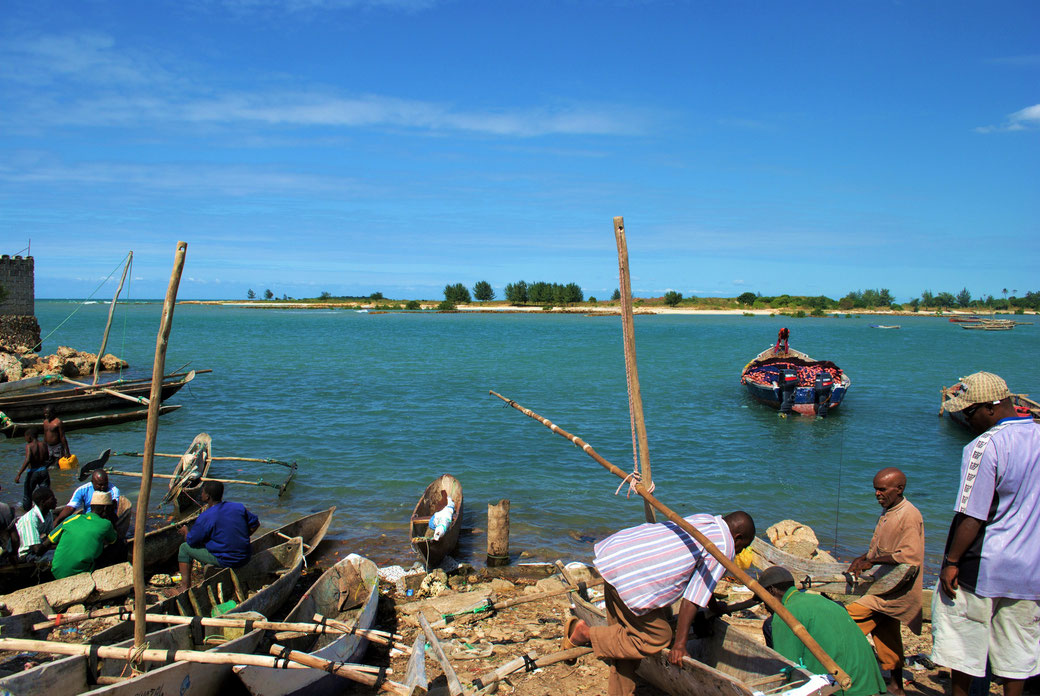 Immerse Yourself In Swahili Culture: Home to over 5 million Swahili speaking population, Dar-es-Salaam can be consider as the Swahili capital of the world. The Swahili people originate from Bantu inhabitants of the coast of Southeast Africa, in Kenya, Tanzania and Mozambique. 
Swahili language, cuisine, fashion, and music are some of the cultural aspects of the Swahili people to discover in Dar es Salaam.
---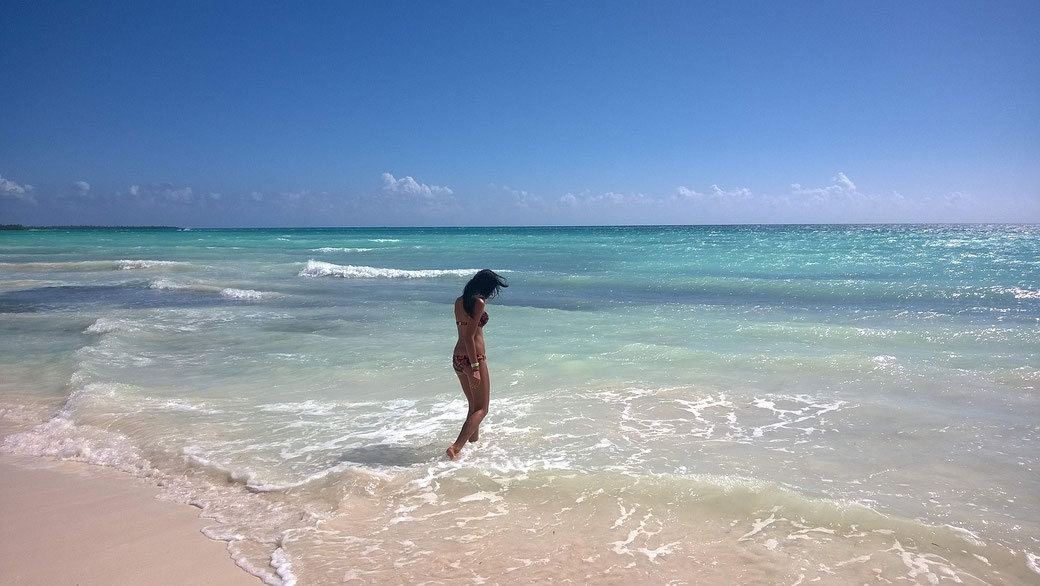 Indulge Yourself At Dar-es-Salaam Offshore Islands: The Dar es Salaam Marine Reserve System (DMRS) is a group of marine wildlife reserves situated off the coast of Dar es Salaam. The reserve system consists of nine uninhabited islands, four north of Dar es Salaam (Bongoyo, Mbudya, Pangavini and Fungu Yasini) and five south of the city (Inner and Outer Makatumbe, Inner and Outer Sinda and Kendwa Island). Together they provide protection for several important tropical ecosystems including coral reefs, mangroves and seagrass beds.
Visiting the Offshore Islands is a popular day-trip for both visitors and residents of Dar-es-Salaam, serving as a place for a variety of leisure activities including snorkeling, sunbathing and hiking. 
---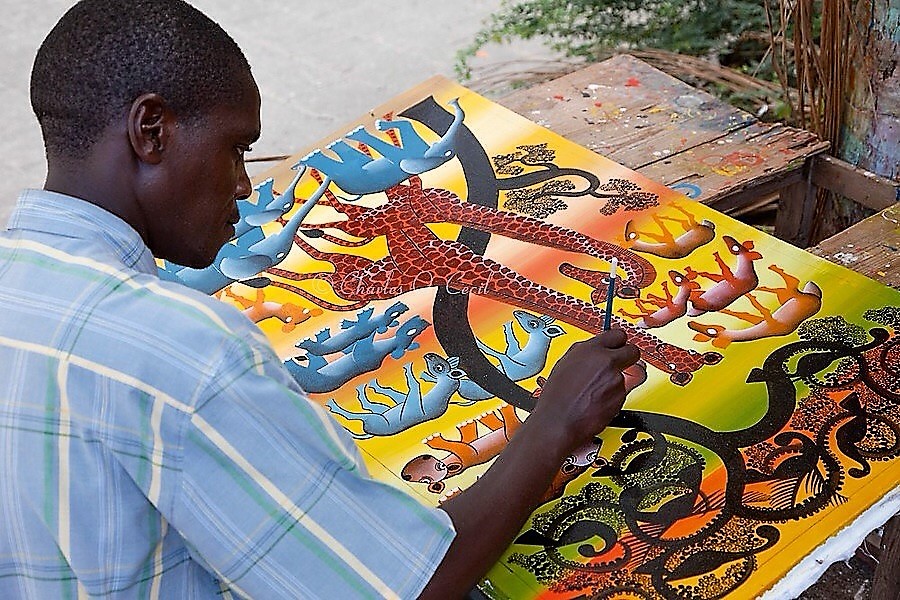 Go On Art And Design Shopping Experience:  Dar es Salaam has many different shopping areas. Each has its own character, which means that in addition to getting your shopping needs, you can also check out new areas, interesting neighbourhoods and enjoy strolling around.
Dar-es-Salaam is also increasingly reputed for its innovation and creativity. The city is home to many Tanzania's established and budding fashion talents, artists and designers. Shopping opportunities for unique and unusual items abound in every corner of the city, especially when it comes to art and design.
---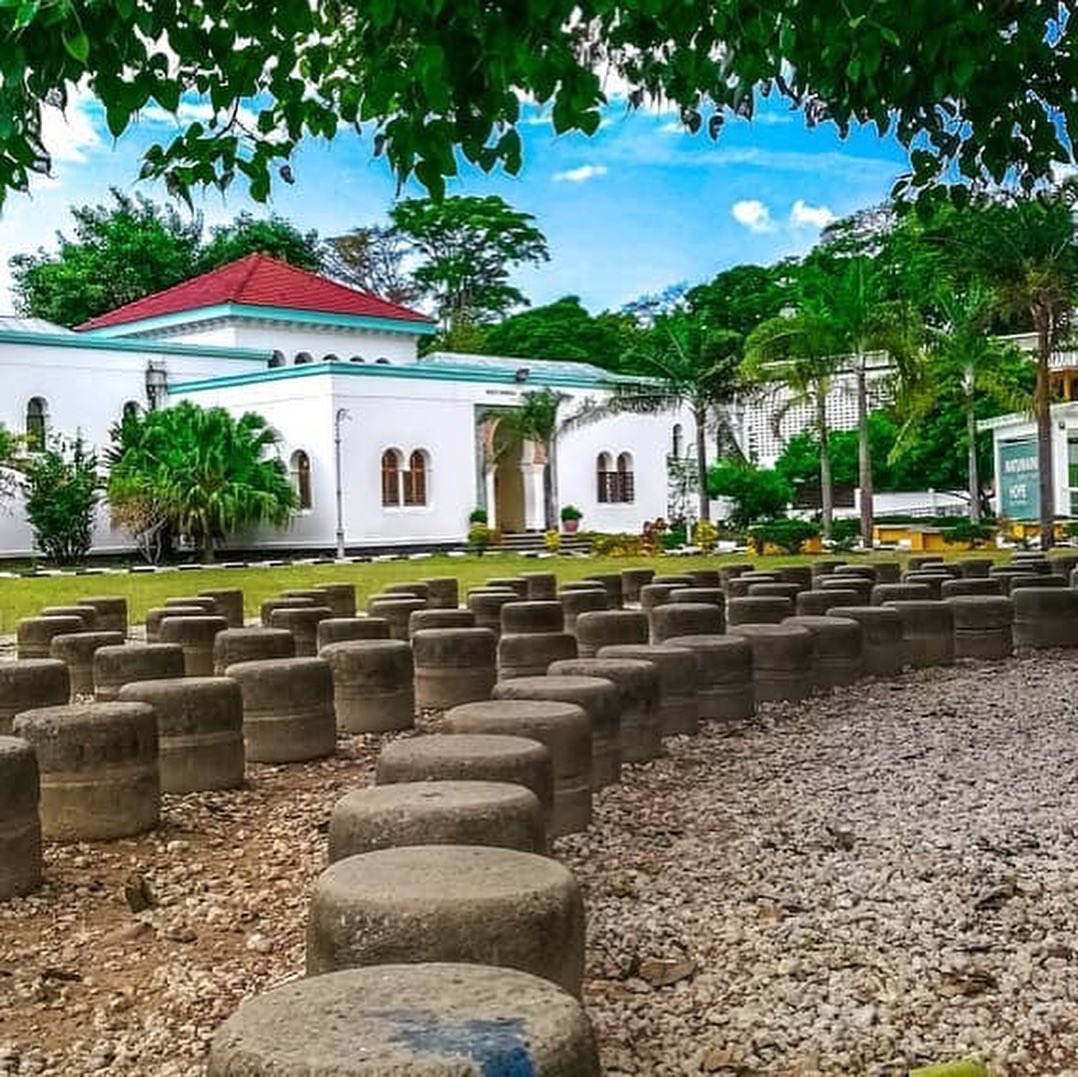 Learn The History Of Tanzania At The National Museum & House of Culture: Established in 1934 and open to the public since 1940, The National Museum was originally a memorial museum dedicated to King George V of England. It is now dedicated to the history of Tanzania.
The National Museum houses a replica of Olduvai Gorge's famous fossil discoveries of zinjanthropus (' nutcracker man ') plus other archaeological finds. Also, has collections into Tanzania's past history, including the Shirazi civilization of Kilwa, the Zanzibar slave trade, and the German and British colonial periods.
The new extension, House of Culture, provides an educational resource center, concert venue, and contemporary art display area.
---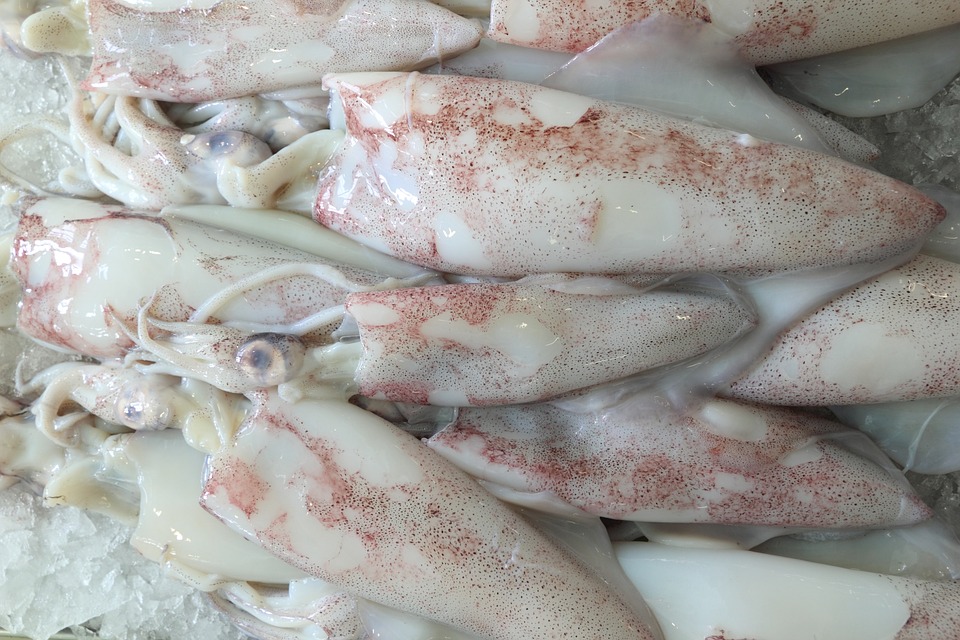 Head Down To Kivukoni Fish Market: The Kivukoni Fish Market is Dar-es-Salaam's principal market for seafood. Head down to the market in the early morning to see fishermen flog their night catches to restaurants, hotels and fishmongers.
The market is also open during day time and considered as the best place to buy and eat fresh seafood in Dar-es-Salaam. There are several stalls and tables inside the market for those who wants to enjoy catches of the day. The fish are cooked on the spot by mama lishe and served with local dishes like ugali, mihogo, and chips mayai.
---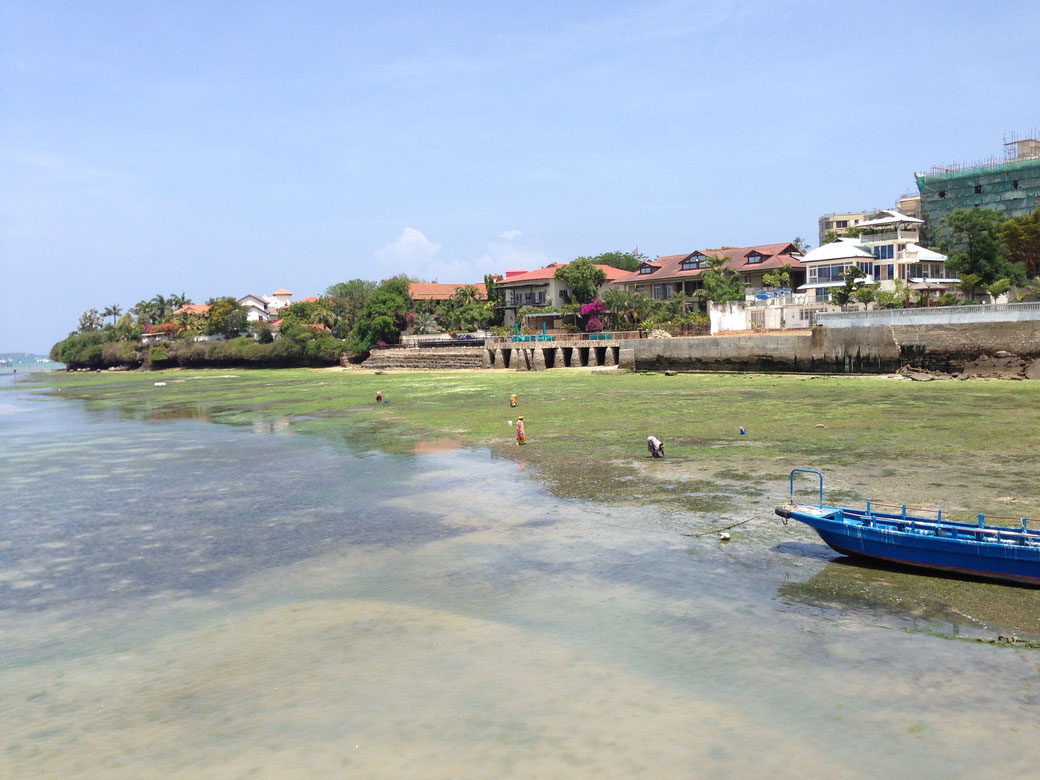 Explore Dar-es-Salaam's Elegant Neighbourhoods in Msasani Peninsula: The Msasani Peninsula is located just a few kilometers north of downtown Dar es Salaam, a popular choice for diplomats and ex-pat life. 
The Peninsula is home to some of the city's main shopping and recreation centers with unique boutiques, banking facilities, restaurants, art galleries, service apartments, supermarkets, hotels, numerous bars and clubs. 
The area is divided into three neighbourhoods: Masaki at the northern tip of the Peninsula, Oyster Bay to the south and Msasani to the west.
---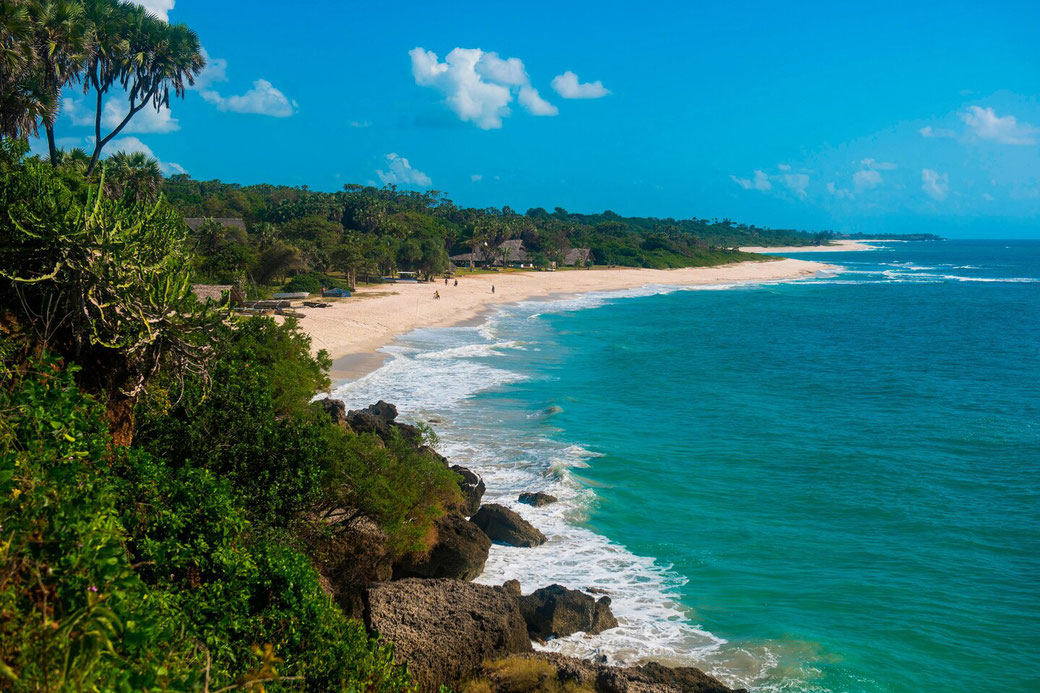 (Photo: Mariott Amani Beach)
Discover Dar-es-Salaam's Best Beaches In South Beach, Kigamboni: The name "South Beach" refers to a series of white sandy beaches located in Dar-es-Salaam's southern district, Kigamboni. South Beach is considered to have the best beaches in Dar-es-Salaam, and a trip to one is typically an all- or multi-day affair. 
Live music is common at hotels along the beach in the weekends. Also, a number of water-related excursions and activities are available from the hotels.
---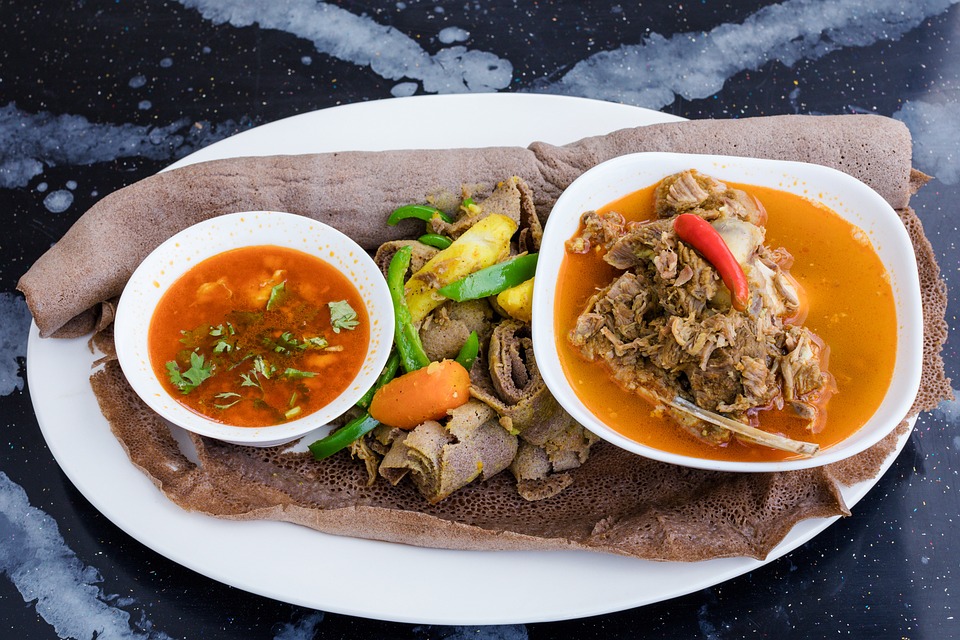 Taste The Food Of Dar-es-Salaam: Dar es Salaam offers a variety of cuisines that reflect its multicultural residents. From the popular "Nyama Choma" (Roasted meat), "Mishkaki" (Shish kebab variant of Tanzania), to traditional African, Indian, and Arab cuisines. The city has also a growing number of international restaurants including Chinese, Thai, Turkish, Italian, Japanese and Brazilian.
There is always something available to eat  on the street. From meals prepared by "mama lishe" (feeding ladies) serving simple street food such as rice with fish, meat or beans, to ready cooked samoosas, kababu, egg chops, chapati, maandazi and more.
---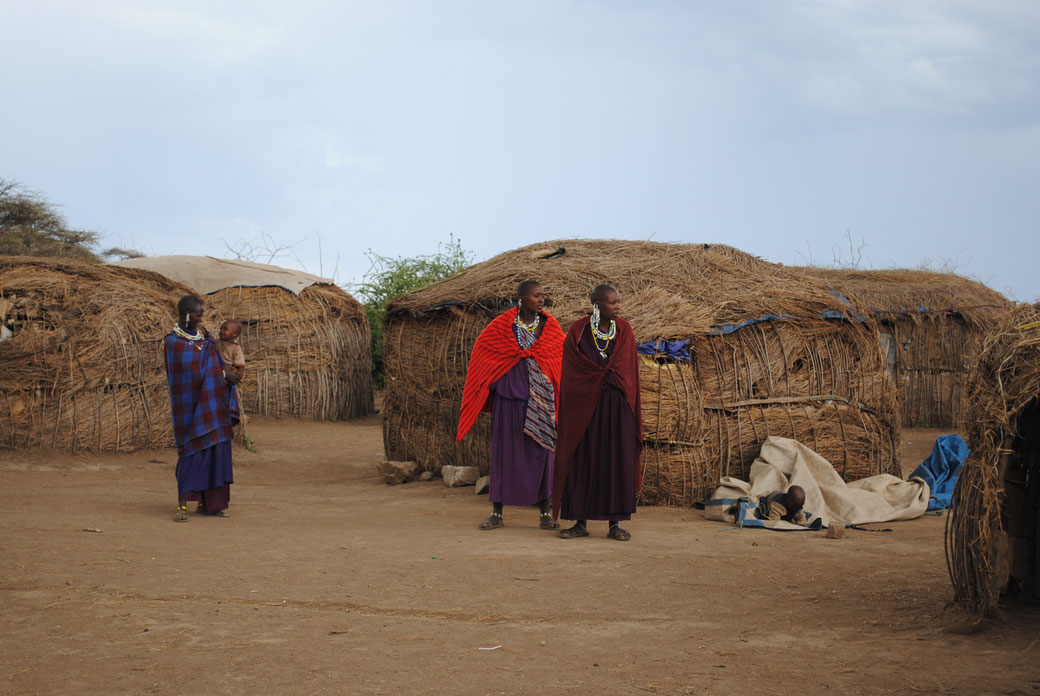 Soak Up Traditional Lifestyles At Makumbusho (Village Museum): This open-air museum includes a series of authentically built houses that illustrate traditional life in different parts of Tanzania. Each house is furnished with typical items in the community while traditional skills like weaving, pottery and carving are demonstrated.
Traditional tribal dance performances also take place whenever there is sufficient demand. The museum is 9km north of the city centre.
---
Become One With Nature At Pugu Hills Nature Reserve: The reserve extends over a large hilly area south-west of Dar es Salaam. The source of the Msimbazi river, that flows into the Indian Ocean in the surroundings of Dar-es-Salaam is inside the reserve.
A large fraction of Pugu Hills Nature Reserve is composed of evergreen plants, as rain is common and abundant throughout most of the year.
---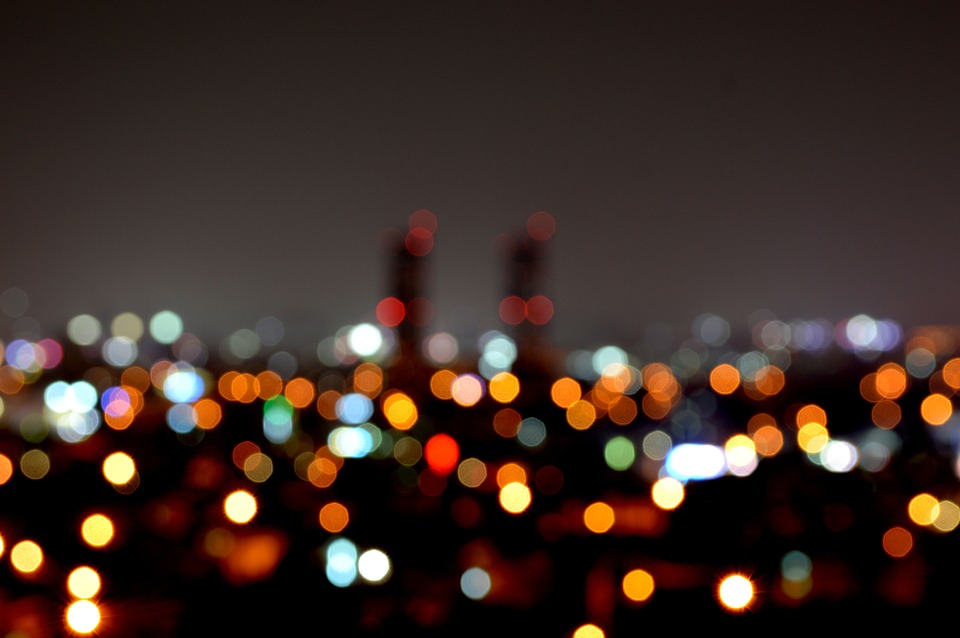 Chill Out Or Dance The Night Away In Dar-es-Salaam: There's plenty of entertainment waiting for you in Dar-es-Salaam after the sun goes down. A great number of cocktail bars has sprouted across the city to cater to more refined taste buds, and, for those who wish to enjoy their drinks while admiring Dar-es-Salaam's changing skyline, there are plenty of rooftop establishments to visit.
If you need to get your dancing moves going, Dar-es-Salaam is certainly a great place to groove out with its buzzing Bongo Flavas sounds and range of nightclubs. 
---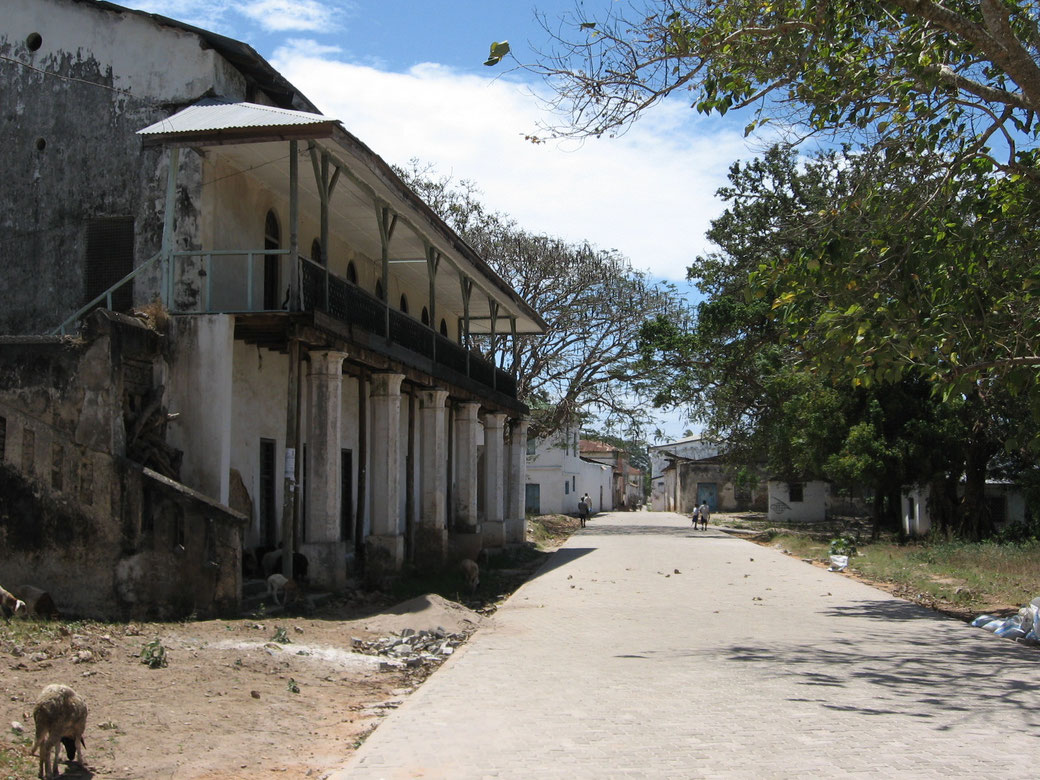 Hop From Dar-es-Salaam To Historical Town Of Bagamoyo: Once the capital of German East Africa, Bagaomoyo is a historical town roughly 65 km northwest of Dar-es-Salaam. 
Bagamoyo is an extension of a settlement much older (8th century) called Kaole. By the 17th century, Bagamoyo grew in prosperity and became an important stop in the caravan trade, acquiring the name Bagamoyo, means "take the load off and rest". Bagamoyo was also a starting point for renowned European explorers who set out to find the source of the Nile River and explored the inner African lakes.
---
Explore "Unforgettable Tanzania" From Dar-es-Salaam: Dar-es-Salaam is your gateway to discover one of the most beautiful countries in the World. Julius Nyerere International Airport (JNIA), the country's main international airport is in Dar-es-Salaam. All rail and road infrastructure in the country are also linked from Dar-es-Salaam.
The city is your main passage  to and from Tanzania's unique safari parks and attractions. From mount Kilimanjaro, Africa's highest mountain and the world's highest free standing mountain, to Ngorongoro Crater, the largest unflooded and unbroken caldera in the world, to Zanzibar Island, the beautiful spice Island loaded with unique culture and amazing pristine beaches, Tanzania has got some of the best attractions anywhere in the world.
---
---