Take a look at our best things to see and do in Dar-es-Salaam. From visiting Dar-es-Salaam's vibrant markets to discovering most beautiful beaches and all that's in between...
---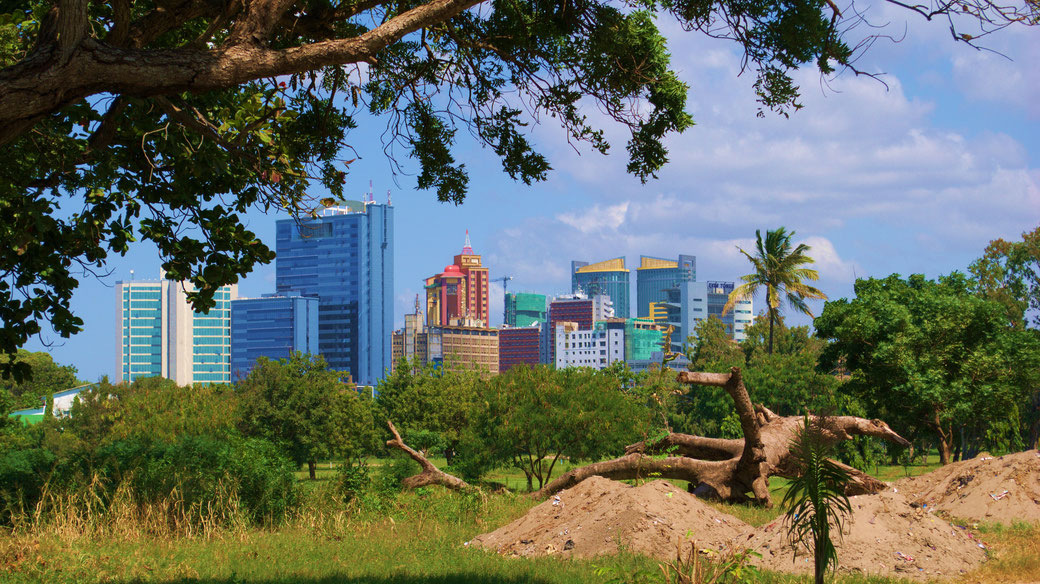 Step Into Tanzania's Past and Future In Downtown Dar-es-Salaam: Dar es Salaam's amazing tale tells of a once sleepy fishing village that transformed into a proudly modern African metropolis today. 
From Swahili culture heritage, to colonial era buildings and monuments, to modern and contemporary skyscrapers,  Dar es Salaam's city center has enough to tell over the country's past history and its glorious future.
..................................................
The South Bank is one of the London's best bits. Generally located between the Westminster and London bridges, it offers about two-miles of excellent, largely state-funded arts and entertainment venues alongside breezy, traffic-free views of a succession of city landmarks (Big Ben, St. Paul's, the Tower of London) that lie on the north bank. No wonder it attracts over 14 million people per year. If you have limited time in the capital, South Bank is great because it has everything, including a selection of good restaurants and street food offerings.
..........................................................
1. Explore the heartlands
They say you haven't really been to Singapore until you've explored the treasures of our heartlands. Take a bus or train and explore cool neighbourhoods like Tiong Bahru, Toa Payoh, Joo Chiat, Jalan Besar and Bedok. Make friends with the aunties and uncles at wet markets early in the morning as you do some fresh grocery shopping, and be sure to dig into authentic local hawker fare.
---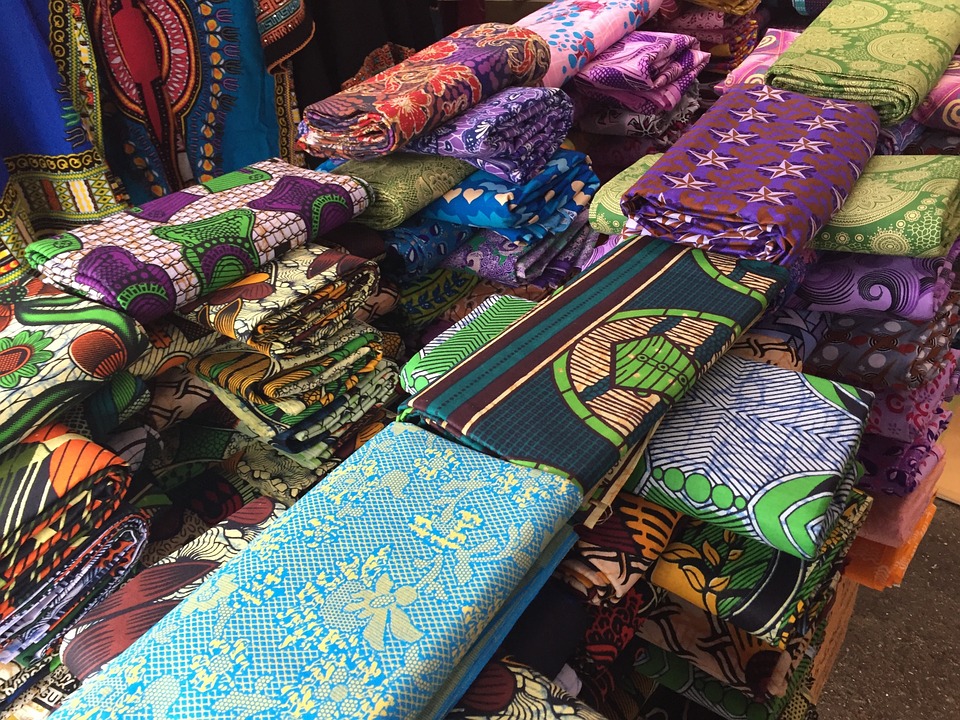 Lose Yourself For Hours In Kariakoo:  During German colonila rule, a formal African township was created in the Kariakoo area according to the general segregationist strategy being applied in East Africa. Concrete houses were built to accommodate the African people, and the market was established at the same time. With the advent of the First World War and the British capturing of Dar es Salaam in 1916 the opening of the market was delayed.
The British used Kariakoo as a headquarters for the Carrier Corps, hence the name Kariakoo. And, in 1923 the market built by the Germans finally began to function. In 1970s the Kariakoo market was substantially restructured to its present form. Today, Kariakoo market is East and Central Africa's largest and most chaotic market area.
...........................................................
Sydney's oldest colonial neighborhood, the Rocks, is a warren of atmospheric sandstone warehouses, quiet courtyards, and cobbled alleys on the western side of Circular Quay. The birthplace of modern Sydney, this was where the First Fleet of British colonists and convicts stepped ashore in 1788. Enjoy spectacular views of Sydney Harbour Bridge looming over this historic district, and Sydney Opera House opposite. The oldest remaining building is 1816-founded Cadmans Cottage, beside the Museum of Contemporary Art (MCA), a handy starting point for a walk around the area's 19th-century buildings, heritage pubs, cafés, shops, and galleries.
---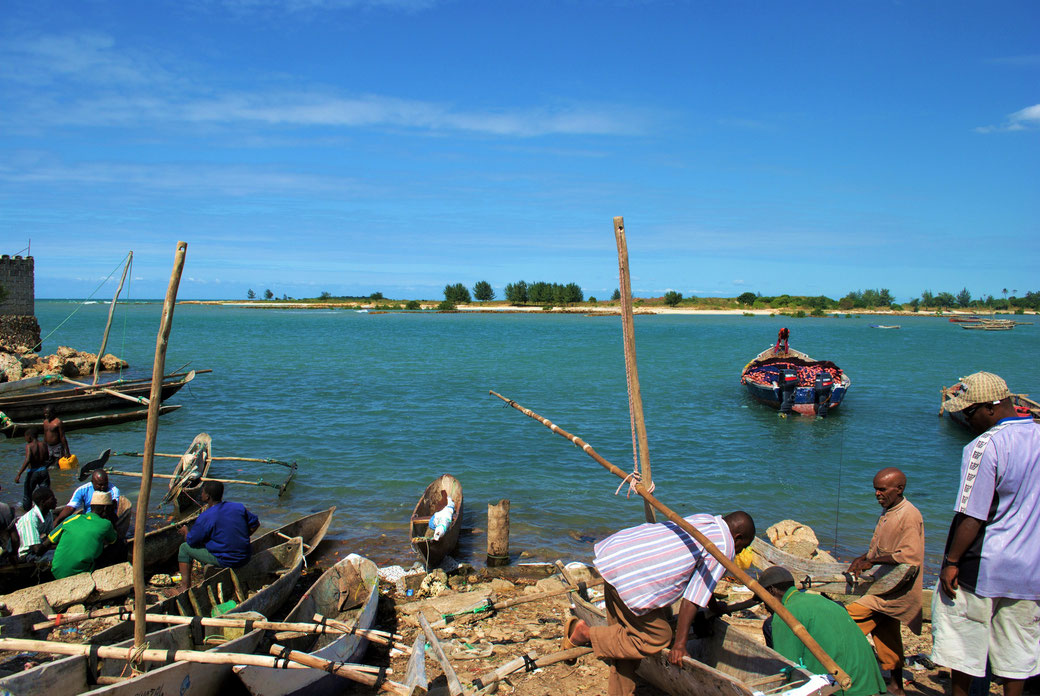 Immerse Yourself In Swahili Culture: Home to over 5 million Swahili speaking population, Dar-es-Salaam can be consider as the Swahili capital of the world. The Swahili people originate from Bantu inhabitants of the coast of Southeast Africa, in Kenya, Tanzania and Mozambique. 
Swahili language, cuisine, fashion, and music are some of the cultural aspects of the Swahili people to discover in Dar es Salaam.
---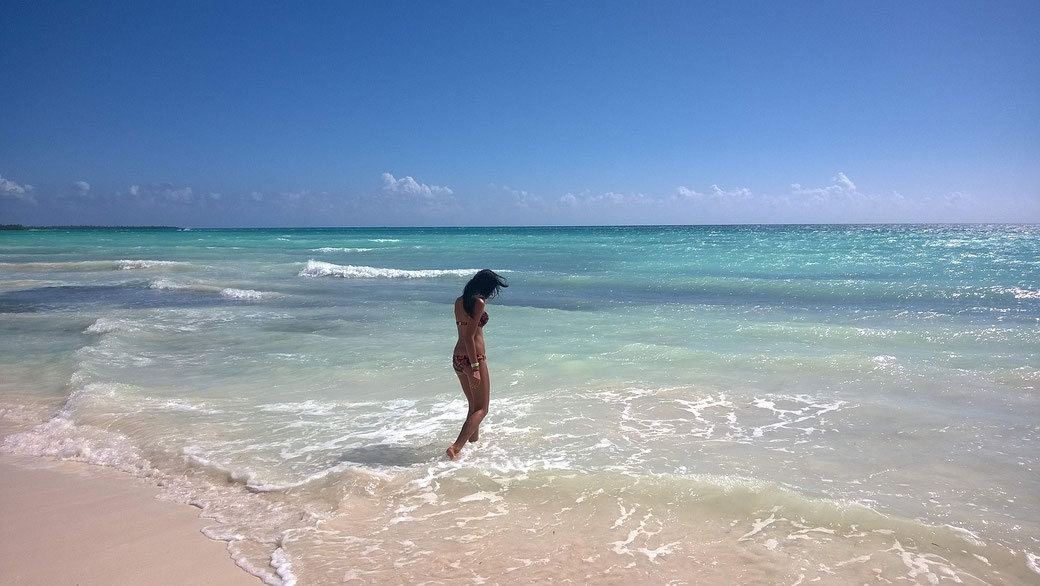 Indulge Yourself At Dar-es-Salaam Offshore Islands: The Dar es Salaam Marine Reserve System (DMRS) is a group of marine wildlife reserves situated off the coast of Dar es Salaam. The reserve system consists of nine uninhabited islands, four north of Dar es Salaam (Bongoyo, Mbudya, Pangavini and Fungu Yasini) and five south of the city (Inner and Outer Makatumbe, Inner and Outer Sinda and Kendwa Island). Together they provide protection for several important tropical ecosystems including coral reefs, mangroves and seagrass beds.
Visiting the Offshore Islands is a popular day-trip for both visitors and residents of Dar-es-Salaam, serving as a place for a variety of leisure activities including snorkeling, sunbathing and hiking. 
.....................................................
In Bali, the words "south" and "secluded" are rarely uttered in the same sentence, but Nyang Nyang Beach, in Uluwatu, indeed fills the bill. White sands, greenery-lined cliffs, and the astonishing absence of crowds await—if you're dedicated enough to find it. Who knows, you might get lucky and have the coast all to yourself. If you've lamented how overrun Bali's main beaches have become nowadays, Nyang Nyang is the respite you've been looking for.
..................................................
4. Go island hopping
Take the day and explore the offshore islands of our city by ferry. We say the tranquil beaches of Kusu Island are perfect for a picnic, while St. John's Island is an idyllic spot for quiet holiday bungalows complete with barbecue pits. For a more outdoors-y experience, go snorkelling, camping, or hiking on Sisters' Islands and get back in touch with Mother Nature.
---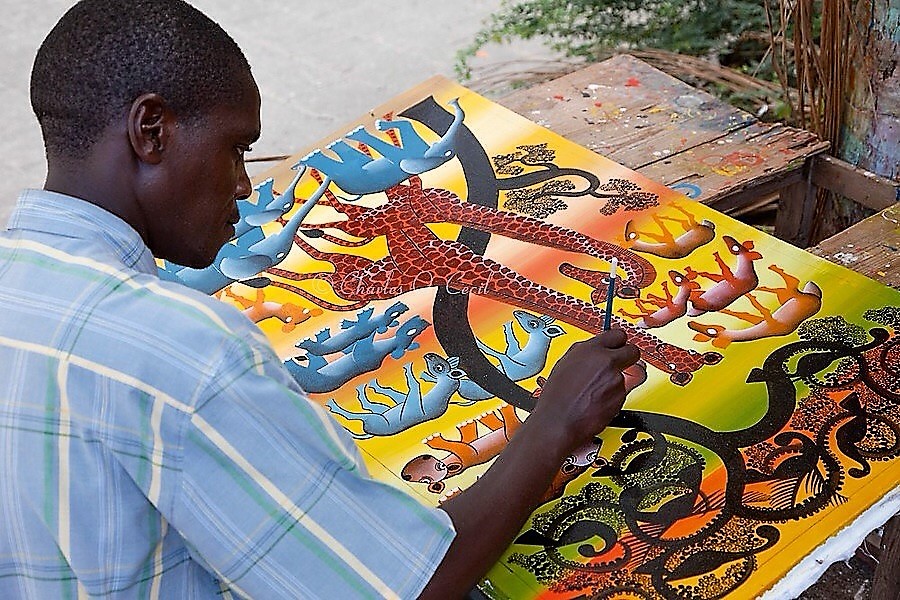 Go On Art And Design Shopping Experience:  Dar es Salaam has many different shopping areas. Each has its own character, which means that in addition to getting your shopping needs, you can also check out new areas, interesting neighbourhoods and enjoy strolling around.
Dar-es-Salaam is also increasingly reputed for its innovation and creativity. The city is home to many Tanzania's established and budding fashion talents, artists and designers. Shopping opportunities for unique and unusual items abound in every corner of the city, especially when it comes to art and design.
......................................................
Shop for cool crafts
Can't pass up on an opportunity to shop your heart out? You'll love lifestyle marketplace Curbside Crafters – the first of its kind in a shophouse located in the heart of Kampong Glam. Swing by to browse through myriad handmade crafts like resin earrings, felted soap, wooden jewellery, aromatic candles, plushies, illustrated designs and more. While you're getting your retail therapy fix, treat yourself to light bites, desserts, teas and coffees.
Oh, and keep tabs on the space for craft workshops. Crafters and entrepreneurs can rent pop-up booths at the adjoined heritage shophouse to showcase goods or host creative classes. Just get in touch with 'em on Instagram!
Think rare masterpieces, historical artefacts, revolutionary sculptures, thought-provoking paintings and cultural relics. Our guide to the city's finest museums and galleries has it all.
We break down the A to Z of local fashion with all the top homegrown designers who are putting our little red dot on the map.
---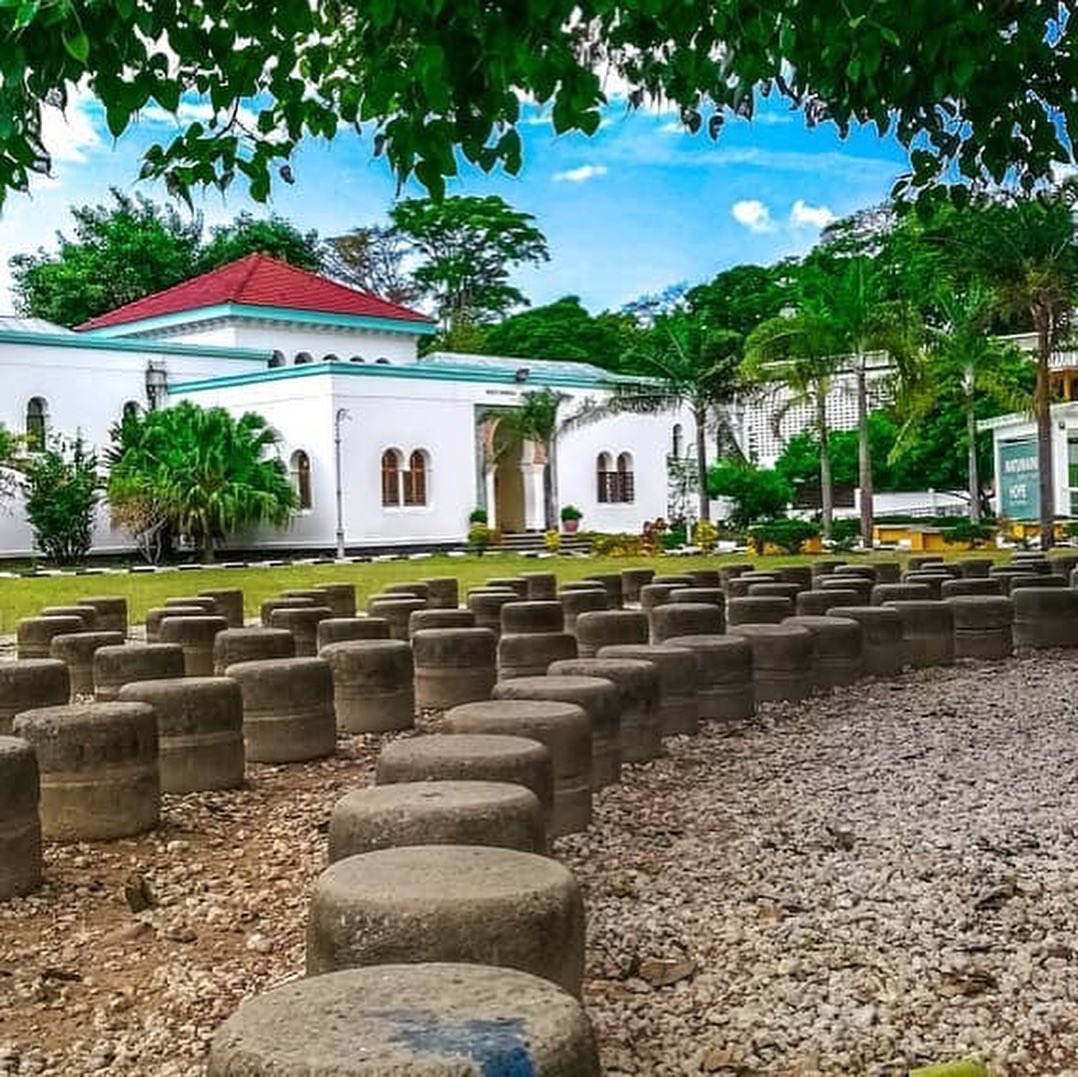 Learn The History Of Tanzania At The National Museum & House of Culture: Established in 1934 and open to the public since 1940, The National Museum was originally a memorial museum dedicated to King George V of England. It is now dedicated to the history of Tanzania.
The National Museum houses a replica of Olduvai Gorge's famous fossil discoveries of zinjanthropus (' nutcracker man ') plus other archaeological finds. Also, has collections into Tanzania's past history, including the Shirazi civilization of Kilwa, the Zanzibar slave trade, and the German and British colonial periods.
The new extension, House of Culture, provides an educational resource center, concert venue, and contemporary art display area.
..................................................................................................................
Serious art lovers, this one's for you. The city's biggest art museum is a bustling hub at the center of the Golden Triangle Creative District known for both its vast permanent collection and its blockbuster temporary exhibitions. But just because art aficionados can geek out on everything from the 1971 Gio Ponti building to colorful, large-format murals, that doesn't mean the DAM is reserved for stuffy nerds in sweater vests. No, the best part of the DAM is that art experts and novices can both find things to love. An extensive collection of Native American Art is one of the best in the world; Claude Monet's "Waterloo Bridge" stops people in their tracks; and kids will enjoy hunting down the family-friendly activity centers scattered throughout the building. Grab a map at the entrance and don't forget to check out the first floor gift shop for a treasure trove of glimmering vases and artsy gifts.
---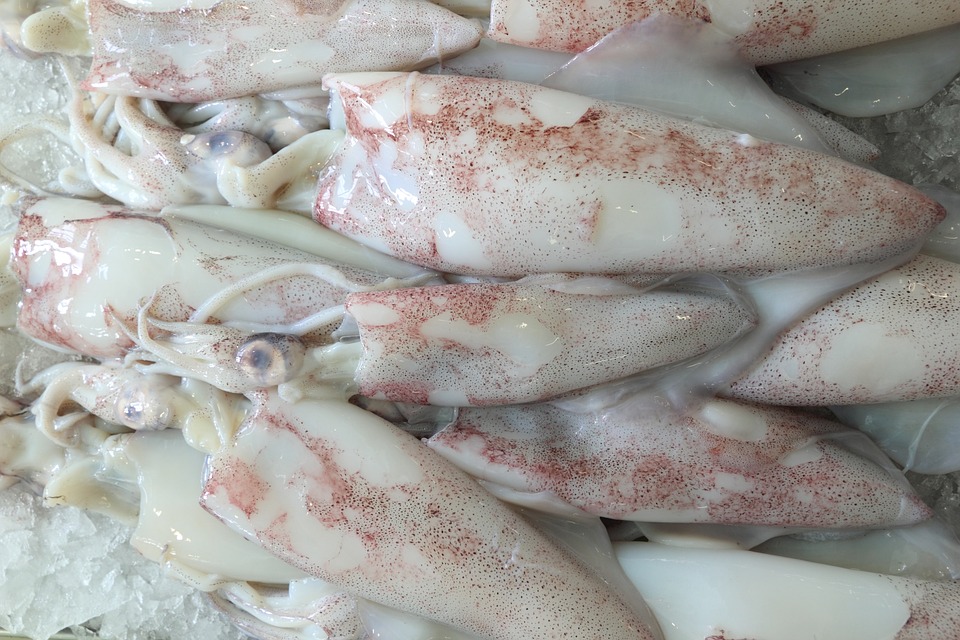 Head Down To Kivukoni Fish Market: The Kivukoni Fish Market is Dar-es-Salaam's principal market for seafood. Head down to the market in the early morning to see fishermen flog their night catches to restaurants, hotels and fishmongers.
The market is also open during day time and considered as the best place to buy and eat fresh seafood in Dar-es-Salaam. There are several stalls and tables inside the market for those who wants to enjoy catches of the day. The fish are cooked on the spot by mama lishe and served with local dishes like ugali, mihogo, and chips mayai.
..................................................
La Boqueria might be Barcelona's oldest market—it started life in 1217 as a mere huddle of meat stalls on La Rambla—but tradition isn't staid. More than 200 stands unite like a foodie's choir: traders' shouts, the clink of glasses, welcome greetings sung out ("holaaaa"). Though, for all the atmosphere, it's the smell that gets you: warm, ocean-salty, freshly fried fish: the kind that lines your nostrils, excites your stomach, makes your physician tense, and has to be washed down with a glass of cava. Grab a fruit smoothie from the technicolored stalls as you walk in. Then do a lap: the deeper you venture, the better the value.
---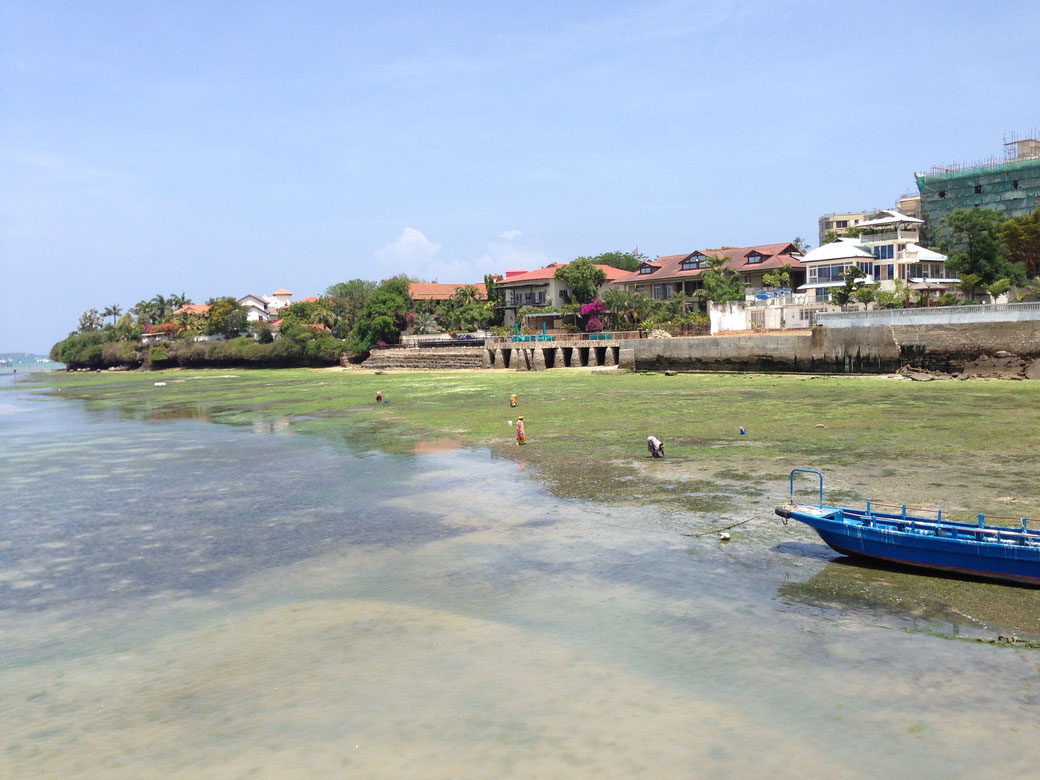 Explore Dar-es-Salaam's Elegant Neighbourhoods in Msasani Peninsula: The Msasani Peninsula is located just a few kilometers north of downtown Dar es Salaam, a popular choice for diplomats and ex-pat life. 
The Peninsula is home to some of the city's main shopping and recreation centers with unique boutiques, banking facilities, restaurants, art galleries, service apartments, supermarkets, hotels, numerous bars and clubs. 
The area is divided into three neighbourhoods: Masaki at the northern tip of the Peninsula, Oyster Bay to the south and Msasani to the west.
.......................................................
Nyhavn, a 17th-century harbor, is easily the most iconic landmark in Copenhagen. Lined with wooden ships, modern boats, multicolored townhouses, and seafood restaurants, this port is a must-see, and its storied quay is perpetually bustling with locals and visitors. This landmark a public space, so it's easy to come and go as you please. Nyhavn attracts a crowd as diverse as its history. Over the bridge in the neighboring hood of Christianshavn, you'll also find some of the oldest houses in Copenhagen. Stop for a coffee and pastry at 108 before exploring one of the oldest parts of the city.
---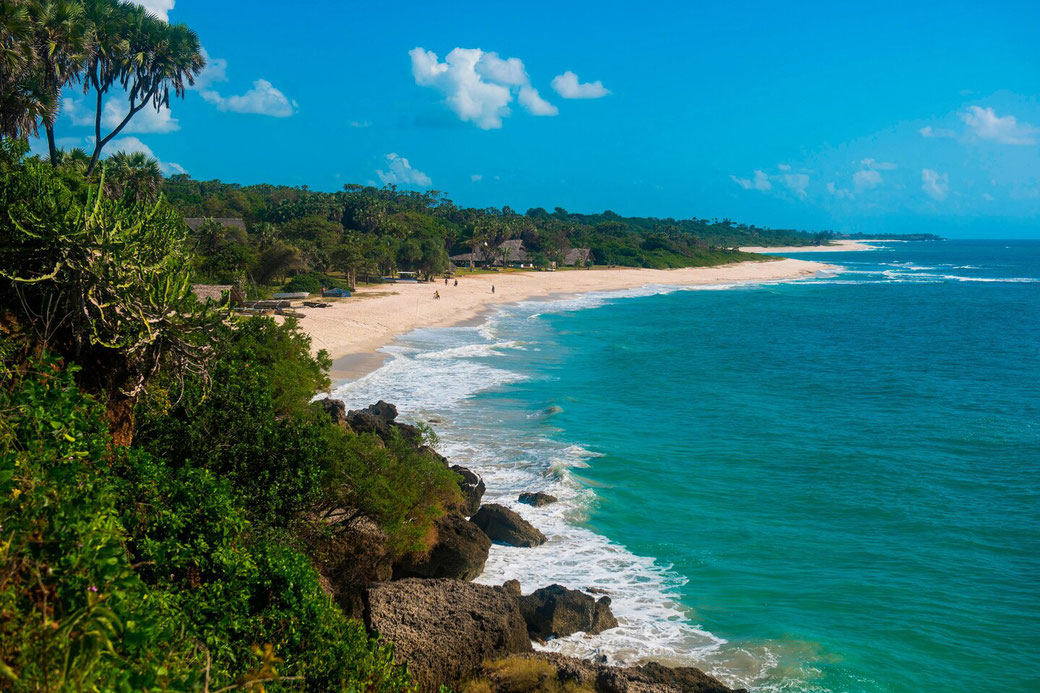 (Photo: Mariott Amani Beach)
Discover Dar-es-Salaam's Best Beaches In South Beach, Kigamboni: The name "South Beach" refers to a series of white sandy beaches located in Dar-es-Salaam's southern district, Kigamboni. South Beach is considered to have the best beaches in Dar-es-Salaam, and a trip to one is typically an all- or multi-day affair. 
Live music is common at hotels along the beach in the weekends. Also, a number of water-related excursions and activities are available from the hotels.
...........................................
Until it went out of use in 1995, just a few years after the end of the Cold War, the Royal Naval Dockyard was the United Kingdom's largest naval base in the Atlantic. Today, it's better known for its tourist attractions: shops like Dockyard Glassworks and the Bermuda Rum Cake Company, Dolphin Quest and Snorkel Park, and a sampling of pubs. And where the east end of the island is home to Bermuda's best nature reserves—Walsingham and Blue Hole Park—the west end is where you'll find its most iconic beaches and some of its finest dive shops. Read on for our picks of the best things to do west of Hamilton.
---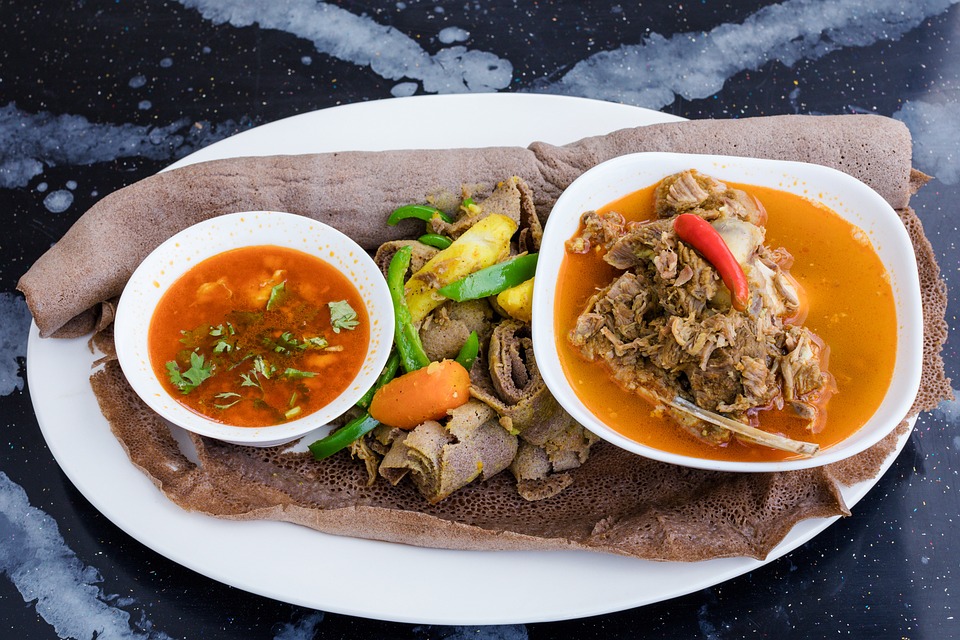 Taste The Food Of Dar-es-Salaam: Dar es Salaam offers a variety of cuisines that reflect its multicultural residents. From the popular "Nyama Choma" (Roasted meat), "Mishkaki" (Shish kebab variant of Tanzania), to traditional African, Indian, and Arab cuisines. The city has also a growing number of international restaurants including Chinese, Thai, Turkish, Italian, Japanese and Brazilian.
There is always something available to eat  on the street. From meals prepared by "mama lishe" (feeding ladies) serving simple street food such as rice with fish, meat or beans, to ready cooked samoosas, kababu, egg chops, chapati, maandazi and more.
........................................
Time Out magazine has curated this upbeat food hall in Cais do Sodre, which successfully merges the worlds of culinary highbrow and lowbrow. Set within the old-school Mercado da Ribeira, where locals buy their meat and fish, it's one of the best places in Lisbon to while away the day, eating and drinking from more than 50 different concepts. Start with charcuterie from the more-than-a-century-old brand Manteigaria Silva and end with Italian-style ice cream packed into a wafer-biscuit cone from Santini. One of the best reasons to visit is to sample the cuisine from some of Portugal's most famous chefs, including Miguel Castro e Silva, Marlene Vieira, Miguel Laffan, Alexandre Silva, and Henrique Sá Pessoa.
........................................................
42. Dine like a local
We might not have the oldest of cultures, but our food culture is certainly our pride and joy. You haven't experienced Singapore until you've sweated it out in a hawker centre.
64. Dine in a unique setting
Curious to try a themed cafe or unconventional dining experience? Our city has underground hidden eateries, theatrical dinners, sky high culinary treats and more
65. Chow down on fresh seafood
If you like your seafood super fresh and straight from the source, there are a select few restaurants that source their seafood from kelongs (floating fish farms) found in waters off Singapore, Malaysia, the Philippines and Indonesia. We've also got lobster dishes if those are more up your alley!
---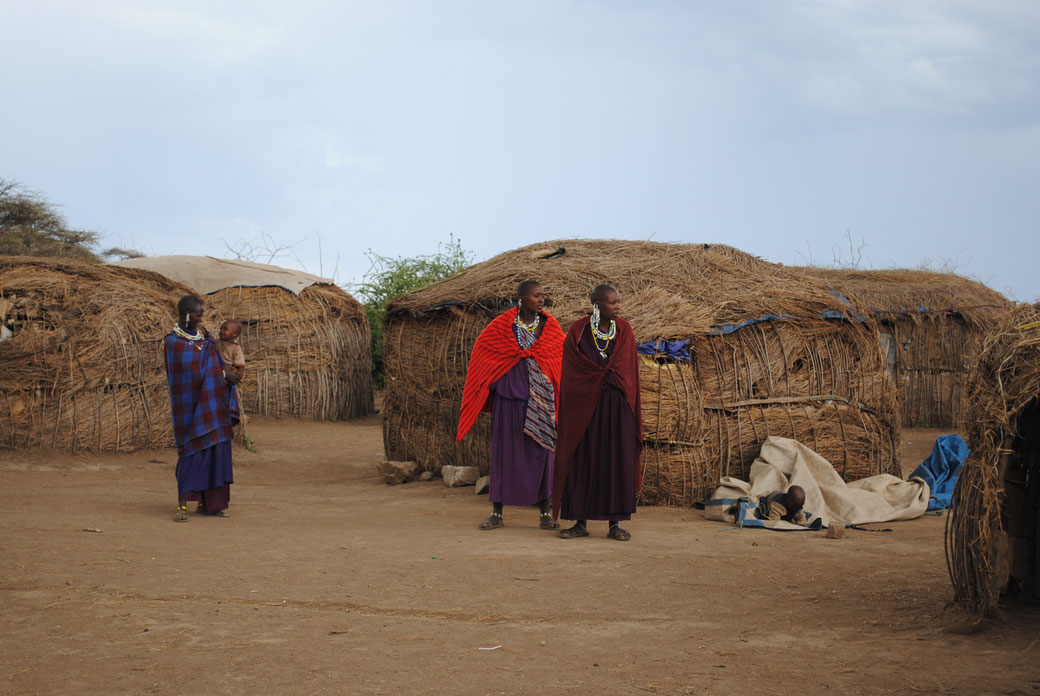 Soak Up Traditional Lifestyles At Makumbusho (Village Museum): This open-air museum includes a series of authentically built houses that illustrate traditional life in different parts of Tanzania. Each house is furnished with typical items in the community while traditional skills like weaving, pottery and carving are demonstrated.
Traditional tribal dance performances also take place whenever there is sufficient demand. The museum is 9km north of the city centre.
..................................................................................................
If there's one museum that surprises you in the Mile High City, our money's on the Clyfford Still Museum. At first glance, your eyes might slide over the imposing, cantilevered concrete building located adjacent to the much larger Denver Art Museum in the Golden Triangle. But don't miss this rarely crowded, under-the-radar gem. Inside, a 3,200-piece collection focuses on the life and work of Clyfford Still, a modern artist famous for his groundbreaking abstract paintings. Spacious exhibition halls guide you chronologically through Still's body of work, beginning with small sketches and landscape paintings from the 1920s and culminating in colorful canvases from the 1950s that cover the whole wall. This is a museum that educates without pretension; conversational placards prompt visitors to look at specific lines or colors in each painting and well-placed benches are the perfect place to contemplate Still's influential contribution to the modern art movement.
---
Become One With Nature At Pugu Hills Nature Reserve: The reserve extends over a large hilly area south-west of Dar es Salaam. The source of the Msimbazi river, that flows into the Indian Ocean in the surroundings of Dar-es-Salaam is inside the reserve.
A large fraction of Pugu Hills Nature Reserve is composed of evergreen plants, as rain is common and abundant throughout most of the year.
..................................................
In the early 19th century, the Irish poet Thomas Moore spent three months in Bermuda. His name is now used colloquially to describe the Walsingham Nature Reserve, known to most locals as Tom Moore's Jungle. The 12-acre expanse of forests, caves, and secret swimming holes is one of the island's loveliest, most secluded nature walks, offering an intimate look at all the things you might see on a more established tour (like Crystal Caves). Networks of paths with trees arching overhead lace the reserve, ushering you deeper into Bermuda's natural landscape. Walsingham is home to a modest mangrove forest, their roots protruding from the saltwater like claws, as well as less trafficked subterranean caves. But best of all is the adjoining Blue Hole Park, with its mid-sized sinkhole named for the dark-blue tone of very, very deep water.
---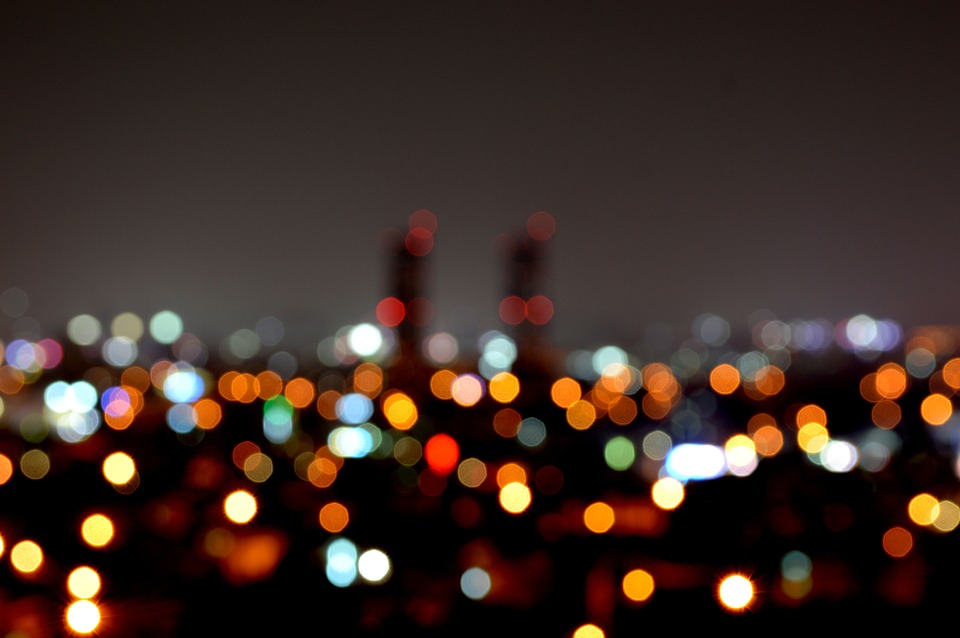 Chill Out Or Dance The Night Away In Dar-es-Salaam: There's plenty of entertainment waiting for you in Dar-es-Salaam after the sun goes down. A great number of cocktail bars has sprouted across the city to cater to more refined taste buds, and, for those who wish to enjoy their drinks while admiring Dar-es-Salaam's changing skyline, there are plenty of rooftop establishments to visit.
If you need to get your dancing moves going, Dar-es-Salaam is certainly a great place to groove out with its buzzing Bongo Flavas sounds and range of nightclubs. 
---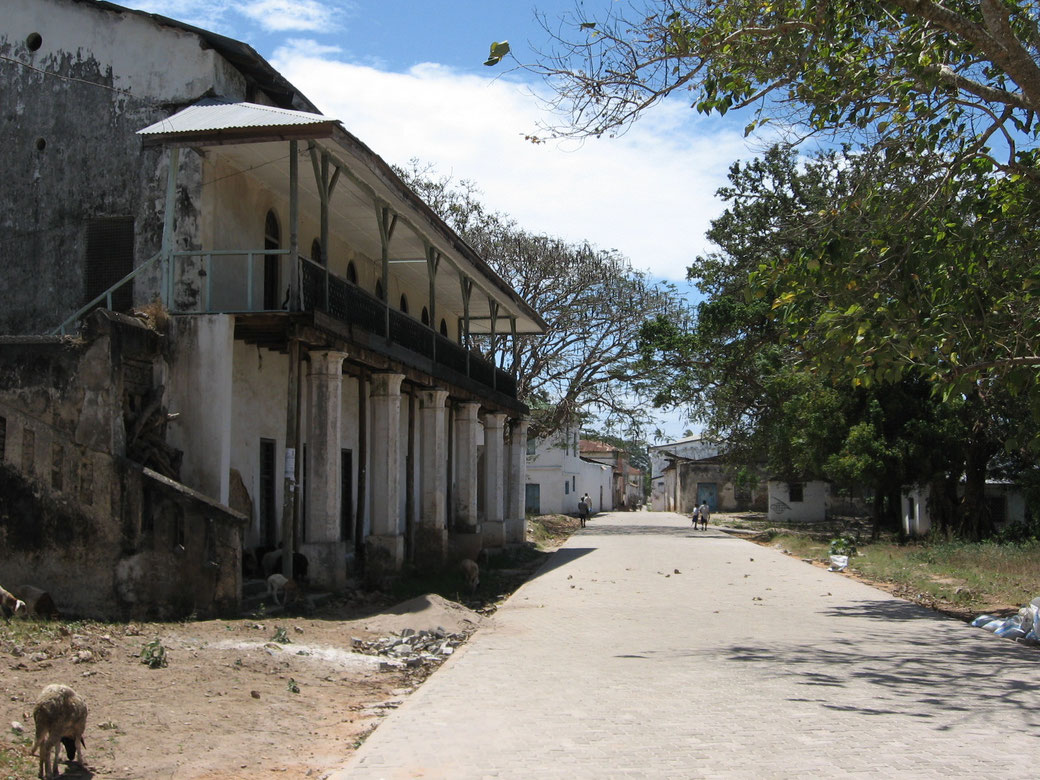 Hop From Dar-es-Salaam To Historical Town Of Bagamoyo: Once the capital of German East Africa, Bagaomoyo is a historical town roughly 65 km northwest of Dar-es-Salaam. 
Bagamoyo is an extension of a settlement much older (8th century) called Kaole. By the 17th century, Bagamoyo grew in prosperity and became an important stop in the caravan trade, acquiring the name Bagamoyo, means "take the load off and rest". Bagamoyo was also a starting point for renowned European explorers who set out to find the source of the Nile River and explored the inner African lakes.
.............................................
The humble homes, restaurants, and shops of Tai O provide a very different image that what many travelers expect of Hong Kong. There's not a skyscraper in sight—just open ocean, a few outlying islands, and relatively small one or two-story houses. Exploring the tranquil town takes no more than two or three hours, even with a stop for lunch, but it's a pleasant side trip—particularly when combined with a visit to the Big Buddha (which sits atop a mountain peak about 15 minutes away by bus) or Upper Cheung Sha Beach to the east.
---
Explore "Unforgettable Tanzania" From Dar-es-Salaam: Dar-es-Salaam is your gateway to discover one of the most beautiful countries in the World. Julius Nyerere International Airport (JNIA), the country's main international airport is in Dar-es-Salaam. All rail and road infrastructure in the country are also linked from Dar-es-Salaam.
The city is your main passage  to and from Tanzania's unique safari parks and attractions. From mount Kilimanjaro, Africa's highest mountain and the world's highest free standing mountain, to Ngorongoro Crater, the largest unflooded and unbroken caldera in the world, to Zanzibar Island, the beautiful spice Island loaded with unique culture and amazing pristine beaches, Tanzania has got some of the best attractions anywhere in the world.
---
.................................................................................................................................
6. Book a stay at heritage hotels
The Lion City might be a young nation, but we've got some historical clout. Step back in time with a staycation at Raffles Singapore, our finest colonial-style lodging. If you prefer romantic strolls by Singapore River, choose to stay at The Fullerton Hotel Singapore, which used to be a post office in its past life – its plush, fancy digs will leave you gasping in delight.
10. Chase the sun
We live on an island, so getting to the coast is easy for Singaporeans. But coasts aren't the only spots to catch the golden hour of sunrise and sunset, not when we have bays facing the sea and even high vantage points such as Mount Faber.
15. Experience a slice of India
For a tiny peek of India in this multicultural city, journey through Little India. Smell the scent of flowers and spices, taste the best of Indian cuisine, admire the beauty of classic sarees and traditional jewellery, and watch the world go by in one of the many cafes.
22. Gaze at heritage buildings
Another unique trait that Singapore holds: the perfect mishmash of old and new buildings. We love gawking over our skyscrapers but we also have a soft spot for heritage buildings steeped in rich history and culture. To explore more of the city, check out a heritage trail.
55. Go to a farmer's market
Going out for brunch with your girlfriends while getting the groceries for dinner may seem like a Herculean task, but we assure you it's not. With farmer's markets and artisanal grocers popping up everywhere in Singapore, you can easily get organic produce and rare imports, while digging into delectable menu offerings – all under one roof.
68. Go beach bar-hopping
What's better than enjoying cocktails, seafood and live music? Doing it all by the beach, of course! Pop by beach clubs for the booze, breeze and parties, all with a seaside view.
88. Get groomed
Need some primping? The city's top hair studios and nail salons should do the trick. You'll emerge a totally new you!
92. Feel good by doing good
There's so much you can do to volunteer and help others in Singapore. Have an interest in women's welfare? Sign yourself up with the Association of Women for Action and Research (AWARE) or Asian Women's Welfare Association (AWWA). You can also lend a hand to migrant workers in Singapore at TWC2 or Home. Or, if your heart goes out to animals, check in with the Cat Welfare Society and Action for Singapore Dogs. Psst: You can also donate pre-loved goods for charity!
97. Hop on the Singapore River Cruise
Take a leisurely river cruise on one of Singapore's iconic bumboats and treat yourself to a tour of some of Singapore's best dining and entertainment spots along Boat Quay, Clarke Quay and Robertson Quay. We recommend taking the cruise after sunset. The night view of Singapore's skyline is absolutely breathtaking!
98. Do Farmville IRL
Visit a local farm in Singapore's countryside (yes, we do have one). Animal lovers, head to Hay Dairies to see how goats are milked or Jurong Frog Farm for a close encounter with our amphibian friends. If you're interested in organic fruits and veggies, stop by Bollywood Veggies.
99. Run till you're out of gas at a marathon
If running is part of your list of annual resolutions, you'll be pleased to know the island's got plenty of races for both rookies and seasoned runners. To get your cardio fix, just sign up for a marathon.
110. Clean up the beach
Environmentalists will be happy to note there are multiple beach clean-up groups in Singapore. All you gotta do is sign up and you're on your way to making an impact. Plus, you get to meet like-minded people too!
111. Rent a yacht for a private party
Thinking of ideas to top last year's party? How about bringing it to the seas? For a maritime bash that your friends and colleagues will never forget, book a yacht and set sail.
118. Have a picnic
No doubt, our garden city is peppered with green spaces for the perfect picnic. Whether you're looking for a place with a view or a tranquil hidden hideout, there's something for you. Just remember to bring enough mosquito repellent and sunscreen!
137. Cycle across the city
Hop on a two-wheeler and explore Singapore with cycling routes that take you from the heartlands to the rivers and wetlands to untouched nature
138. Find your perfect gym
It's tough to start a workout routine, and even tougher to continue. Luckily, we've rounded up the best gyms in Singapore, with facilities, trainers and classes to get you that banging bod. If you want to kill time on a lazy Sunday, why not give one of these fitness studios a go?
Take a sunset cruise.
Getting out on the water — river, harbor, creek, or ocean — is a must when you visit Charleston. One way to take advantage of the waterfront location is a sunset cruise through the harbor aboard a catamaran or tall ship. 
Eat your way around the city's best restaurants.
Charleston has long been known as a foodie destination, with a mix of newcomers and established favorites. Go to Wild Common for the incredible tasting menu, Fig for elevated Southern dishes, Hank's Seafood Restaurant for tasty seafood, and Halls Chophouse for steaks followed by bread pudding. 
Walk the Ravenel Bridge.
Charleston's famous bridge connecting Mount Pleasant and downtown Charleston, the Arthur Ravenel Jr. Bridge, has a path for pedestrians. You can walk across its entirety — or just a section — for sweeping views of the harbor (if you're not afraid of heights). 
Stop and smell the flowers at the Atlanta Botanical Garden.
Indoor and outdoor gardens comprising plants from around the world include nationally recognized collections of magnolias, maples, and more. Plus, you can take classes to learn how to up your at-home gardening game.
Learn about Martin Luther King, Jr.'s life and impact.
A visit to the Martin Luther King, Jr. National Historical Park is one of the best things to do in Atlanta. Highlights include Martin Luther King, Jr.'s birth home, Ebenezer Baptist Church (where he was a pastor), and The King Center. 
Get a taste of local flavors.
There are plenty of fantastic restaurants around Atlanta. Fried chicken, biscuits, sweet tea, barbecue, and The Varsity's famous chili cheese dogs should all be added to your must-eat list.
Shop around Buckhead.
Looking for some swanky shopping? Head to the Buckhead Village District, packed with designer stores and restaurants. 
Catch a Game at the Mile High Stadium (Kariakoo Derby)
Whether you like football or not, it's hard to deny the novelty of watching a game at 5,280 feet (1 mile) above sea level. And if you're really not into the game, you can cruise around the Empower Field at Mile High until you find a vantage point where you can see the Rocky Mountains to the west and the Denver skyline to the east. Not bad for a football stadium.
---